Overview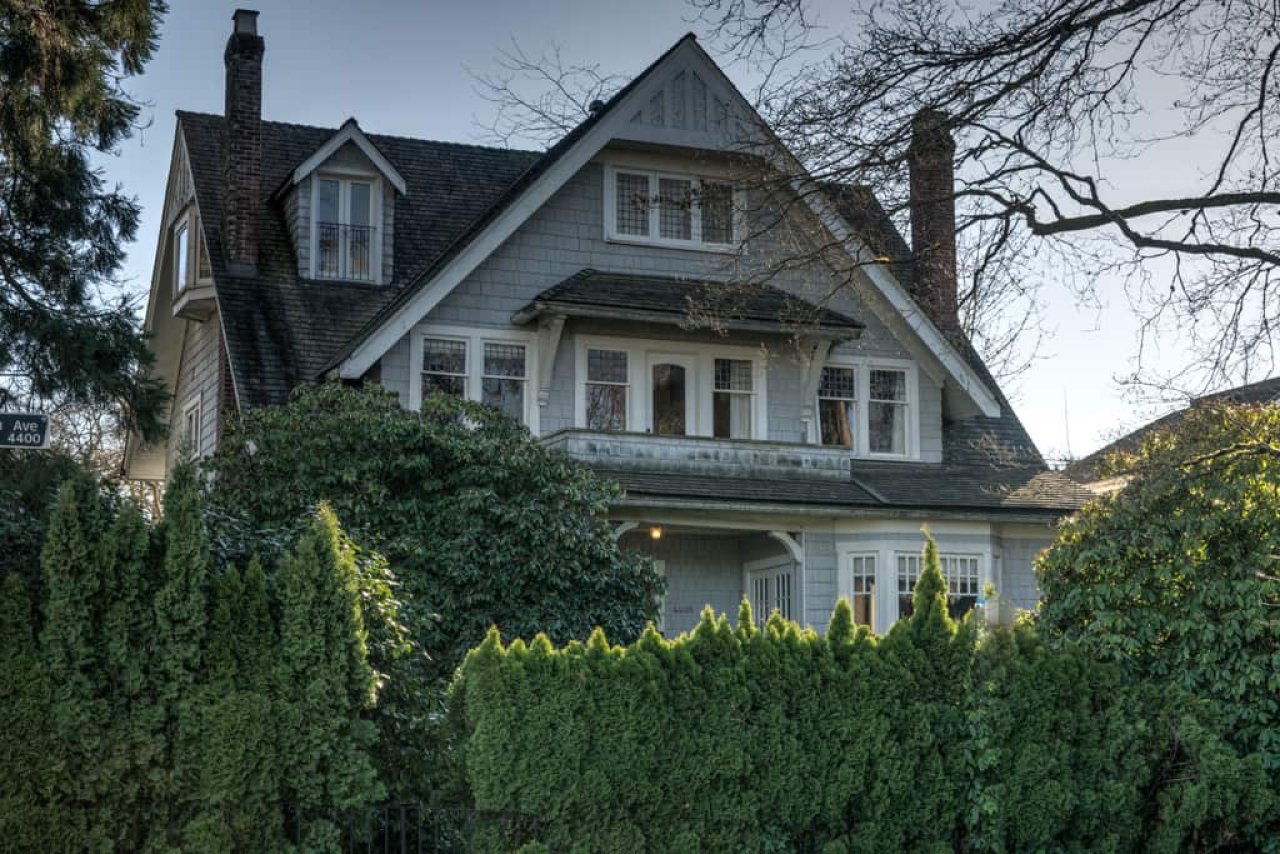 Address
4408 W 6th Ave, Vancouver BC
Neighbourhood
West Point Grey
Significance
B: Significant
Description
This front-gabled 2 and ½ storey Craftsman home was built in 1910 and features an attached front porch with decorative brackets and a second level balcony. Located on a corner lot kitty-corner to the historic Queen Mary Elementary School, the house currently looks very similar to a photo taken in 1985, except for the addition of a dormer window on the east side of the front roof.
Apart from an old 1905 branch post office and corner store built at 2222 Sasamat Street (now converted into a private home), this was the only other structure appearing on this block of 6th Avenue in the Goads 1912 Fire Insurance Map.
City directories show a farmer named Robert McKee residing here from 1917 to 1920. Subsequently, R. de L. Harwood lived in the home from 1921 to 1926. Harwood was a physician practicing at the now demolished Birks Building at 622 – 718 Granville Street.
Reverend Hugh Wesley Dobson, Minister of the West Point Grey United Church (down the road at West 8th and Tolmie), lived at this address from 1927 to at least 1955.
Situated in West Point Grey, this area has seen significant change over the years. Initially it was home to the Musqueam, Squamish and Tsleil-Waututh peoples. In 1791 Spanish explorer Jose Narvaez landed on the shores of this area, naming it Langara Point. Approximately one year later, Captain George Vancouver arrived and renamed the area after his friend Captain George Grey. Significant residential development in the area didn't start until 1912, shortly after the Municipality of Point Grey was established in 1908. In 1912 the area gained a streetcar route running along 10th Avenue from Alma to Sasamat Street, down Sasamat to West 4th. To this day, you can still see remnants of the streetcar as Sasamat is significantly wider than most other non-arterial streets. As this home was located adjacent to Trimble Street, it was just east of the streetcar route and west of Queen Mary Elementary. During the years of the streetcar it may have seen a significant amount of foot traffic, of students going to and from school.
Source
Heritage Vancouver Building Permits Database, VPL British Columbia City Directories 1860-1955, VanMap, Vancouver Archives
More information
Gallery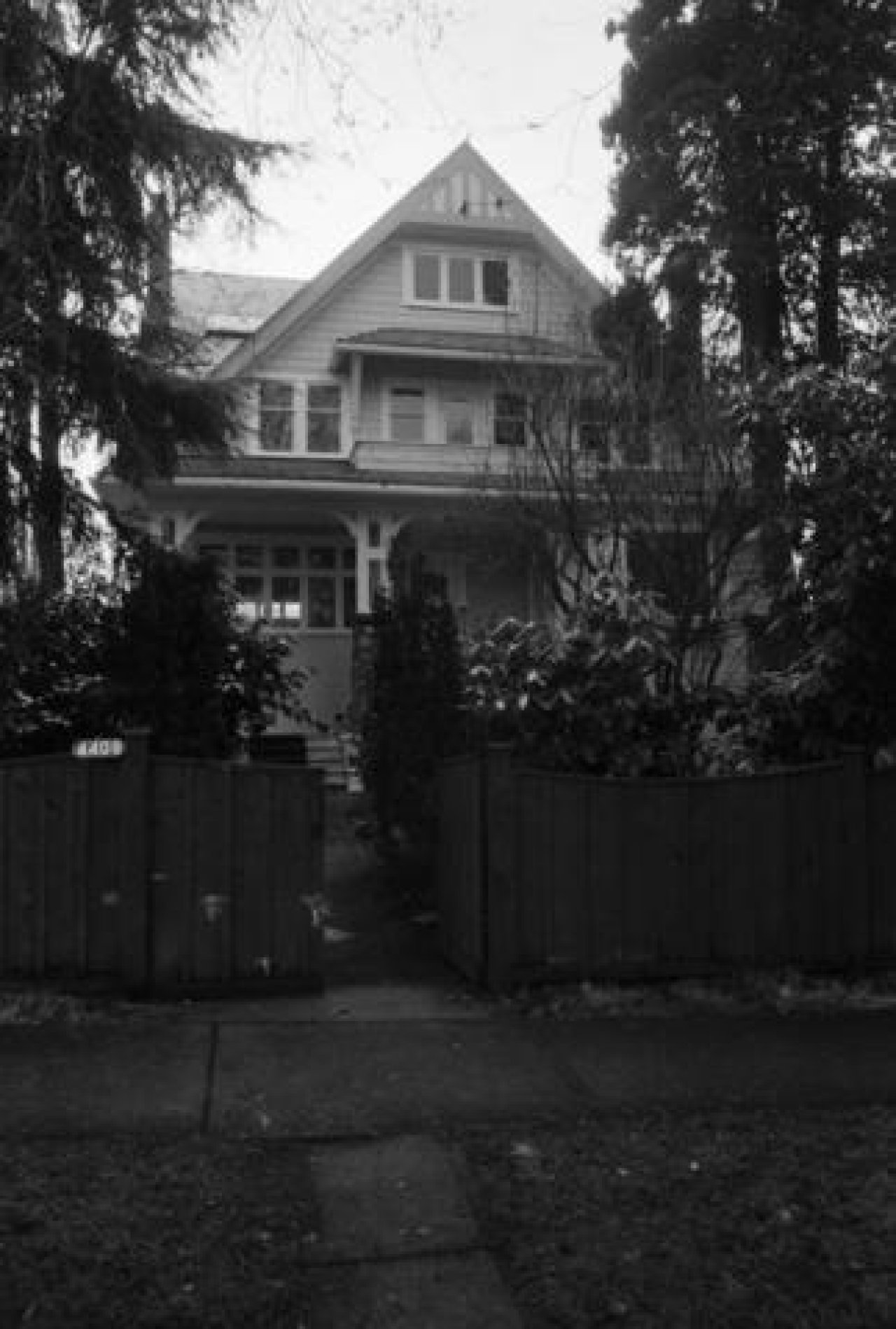 Contact
Please Share Your Stories!
Send us your stories, comments or corrections about this site.