Overview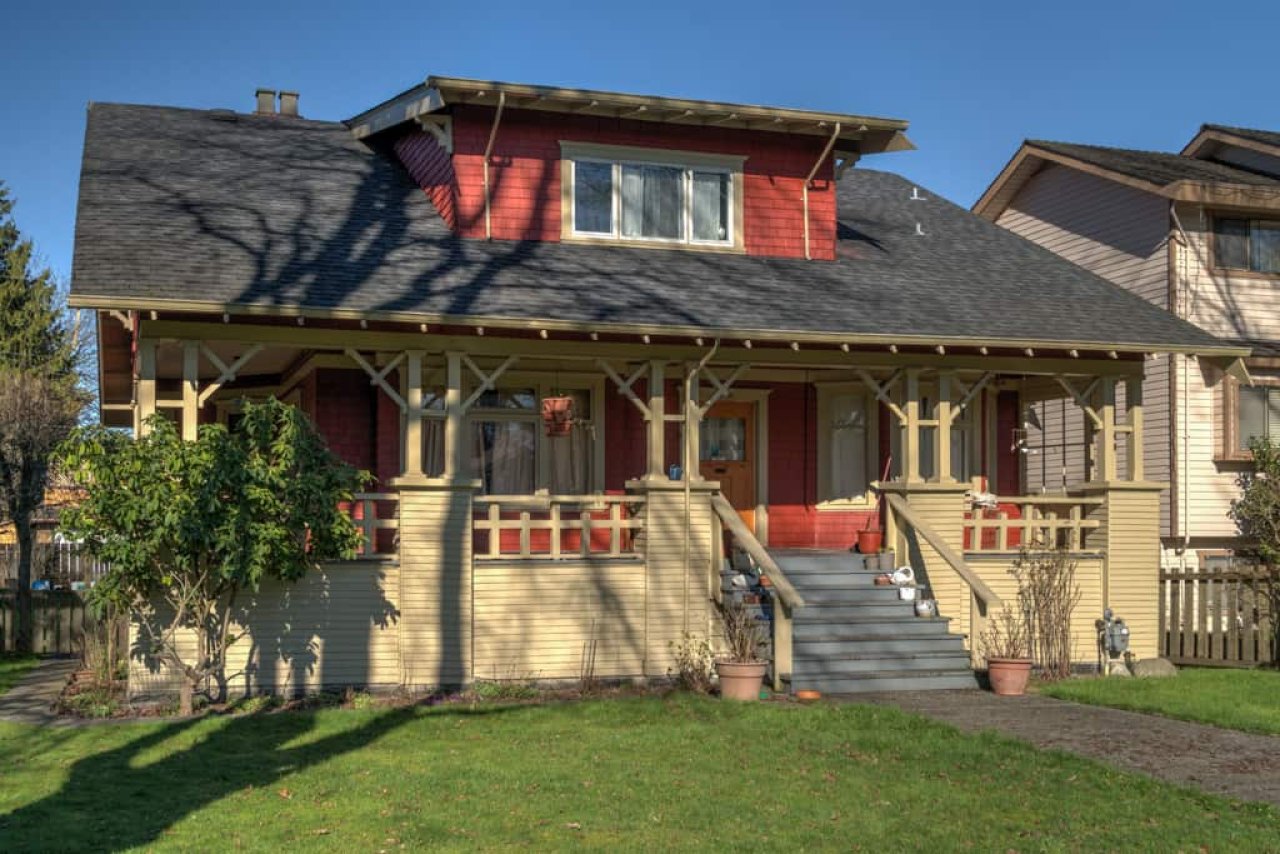 Address
4435 W 12th Ave, Vancouver BC
Neighbourhood
West Point Grey
Significance
B: Significant
Description
This one and a half storey Craftsman Bungalow has retained its intricate brackets, low-pitched roof and integral porch with a small attic window above.
The house was built and owned in 1913 by the Vernon Bros.—a frequent developer of wood-frame houses in Kitsilano who often developed several houses in a row. Examples of Vernon Bros. developments include, 2104, 2108, 2112 and 2116 Maple Street, or 2524, 2533, 2537, 2543 Balaclava Street.
Shortly after being developed, this house was sold to Martin W. Davey. City directories then show Peter Traill, an accountant at Anglo-British Columbia Packing Co. living at 4435 from at least 1917 to 1919.
This was later home to Walter Trump, manager at British America Paint Co and his family, Olga Trump, son Edward Trump (UBC Student), and M. Jean Trump for 31 years until 1950.
4435 was then purchased by the Alpha Chi Chapter of UBC's Zeta Beta Tau Fraternity in 1951.
Situated in West Point Grey, this area has seen significant change over the years. Initially it was home to the Musqueam, Squamish and Tsleil-Waututh peoples. In 1791 Spanish explorer Jose Narvaez landed on the shores of this area, naming it Langara Point. Approximately one year later, Captain George Vancouver arrived and renamed the area after his friend Captain George Grey. Significant residential development in the area didn't start until 1912, shortly after the Municipality of Point Grey was established in 1908. 4435 West 12th Avenue is just south of West 10th Avenue which has served as the area's primary local business district since the early 20th century.
Source
Heritage Vancouver Building Permits Database, VPL British Columbia City Directories 1860-1955, VanMap
Gallery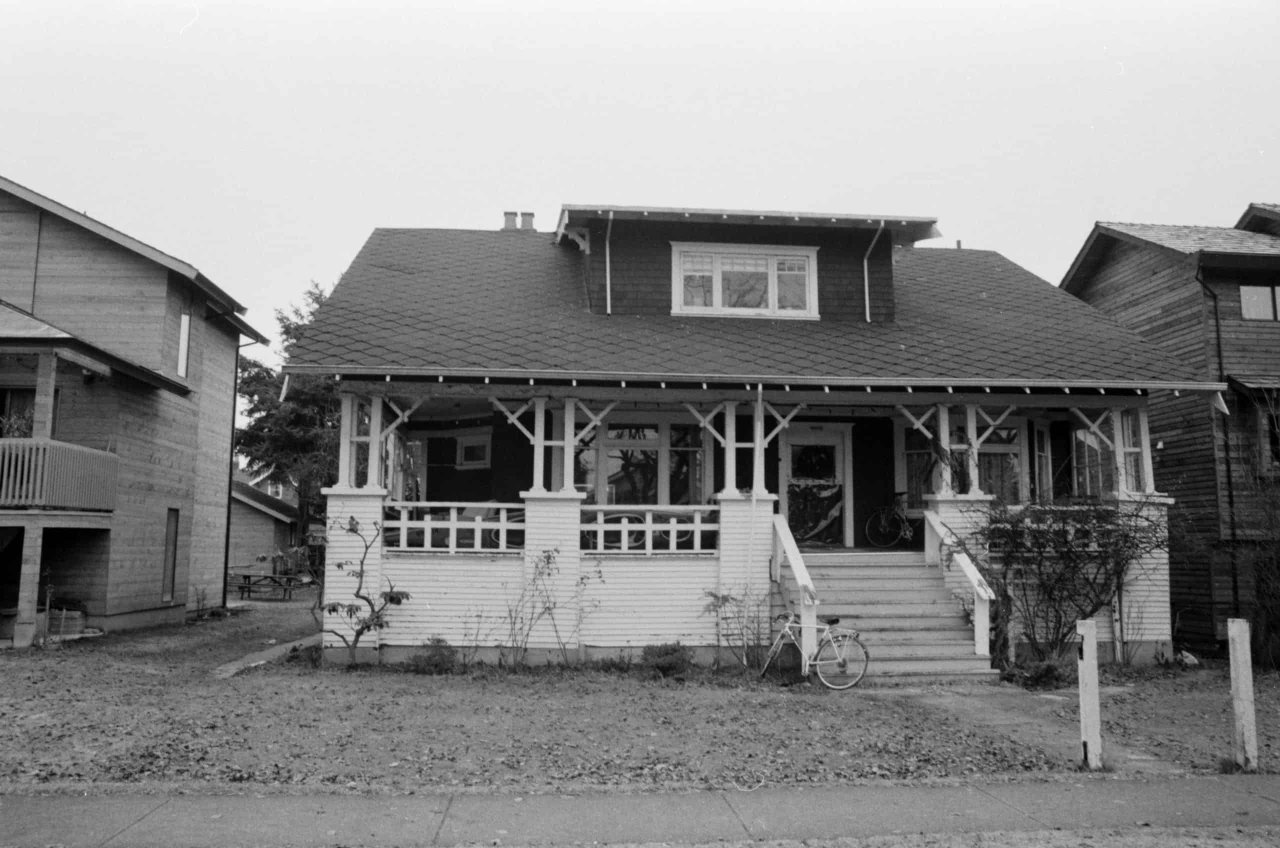 4435 W 12th Ave in the 1980s. City of Vancouver Archives, CVA 790-1924.
Contact
Please Share Your Stories!
Send us your stories, comments or corrections about this site.