Overview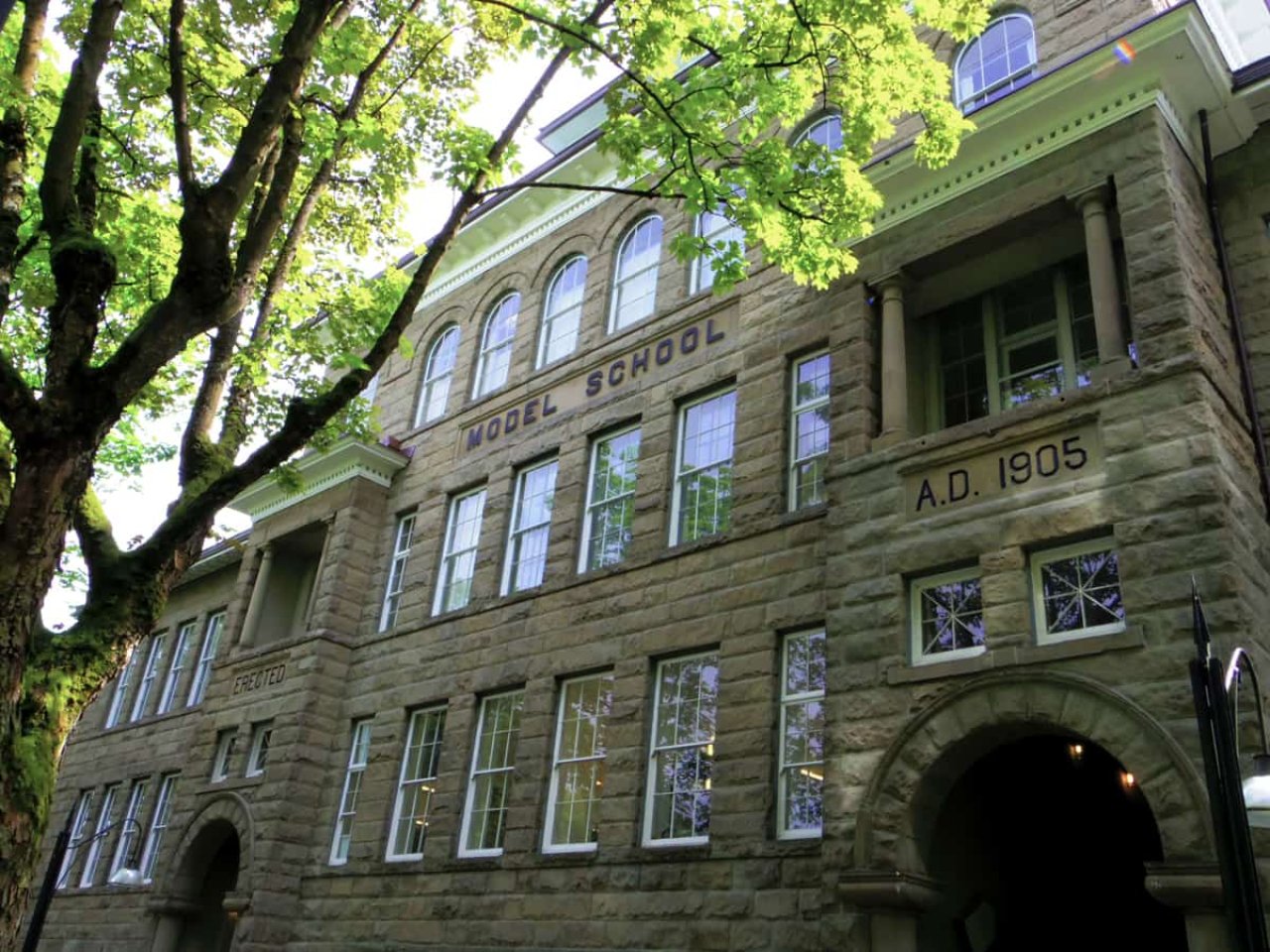 Address
501 W 12th Ave, Vancouver BC
Neighbourhood
Mount Pleasant
Significance
A: Primary Significance
Description
The Normal School was built from 1908 to 1909 by architects Pearce & Hope. Grouped with the Model School next door, the Normal School was built as a provincial institute for teacher training. The name "Normal" derives from the French Ecole Normale Supérieure ("norms" of practice).
The structure was intended to face 11th Avenue, but the road was never built through this area. Formality is expressed through the use of stained glass and a prominent interior staircase. Both the Normal and Model Schools were adapted into City Square Mall in 1989 by Paul Merrick Architects.
In 2017, Normal School was awarded a City of Vancouver Heritage Award of Recognition recognizing the careful restoration of the entrance, including the removal of unsympathetic repairs and providing a comprehensive seismic upgrade.
Source
Vancouver Heritage Inventory Summary Report Phase II 1986
Gallery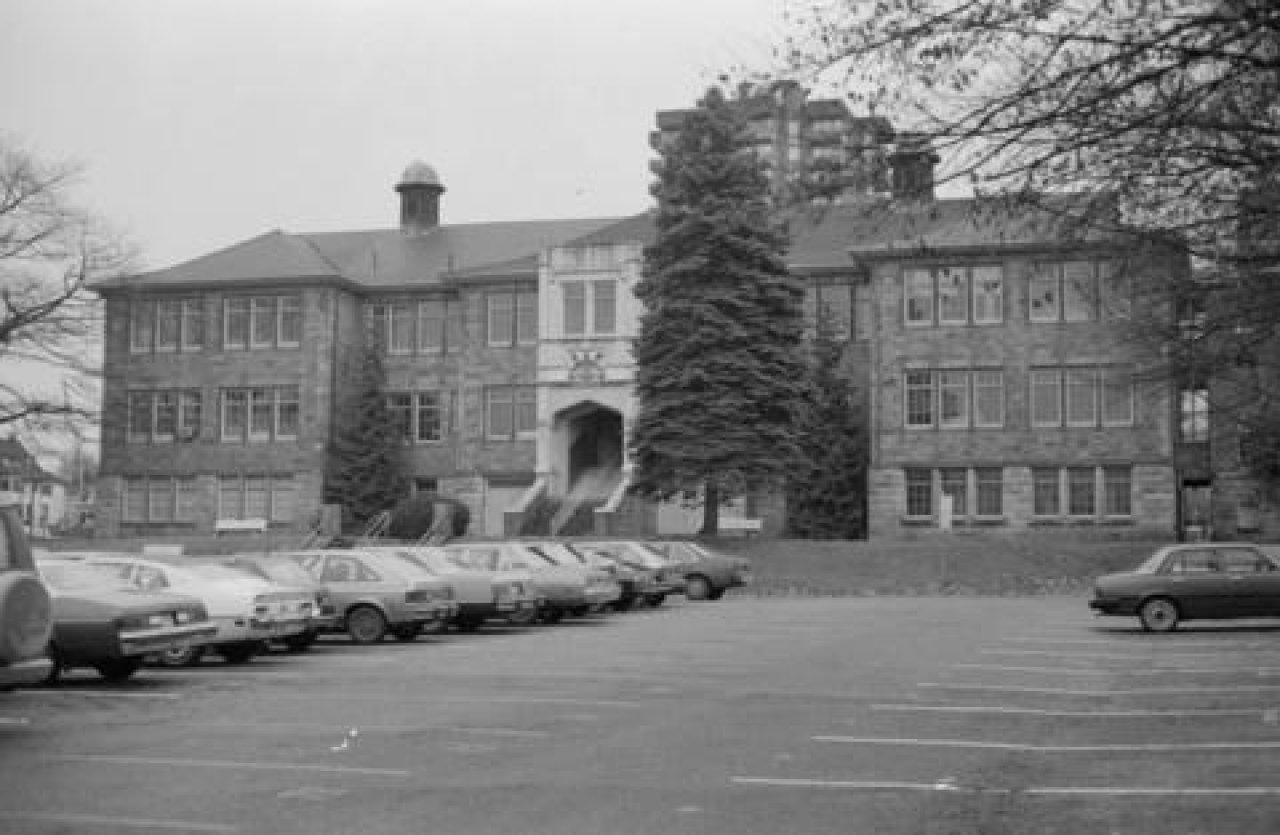 501 West 12th Avenue c. 1986 Source: City of Vancouver Archives Item : CVA 791-1373 - 501 West 12th Avenue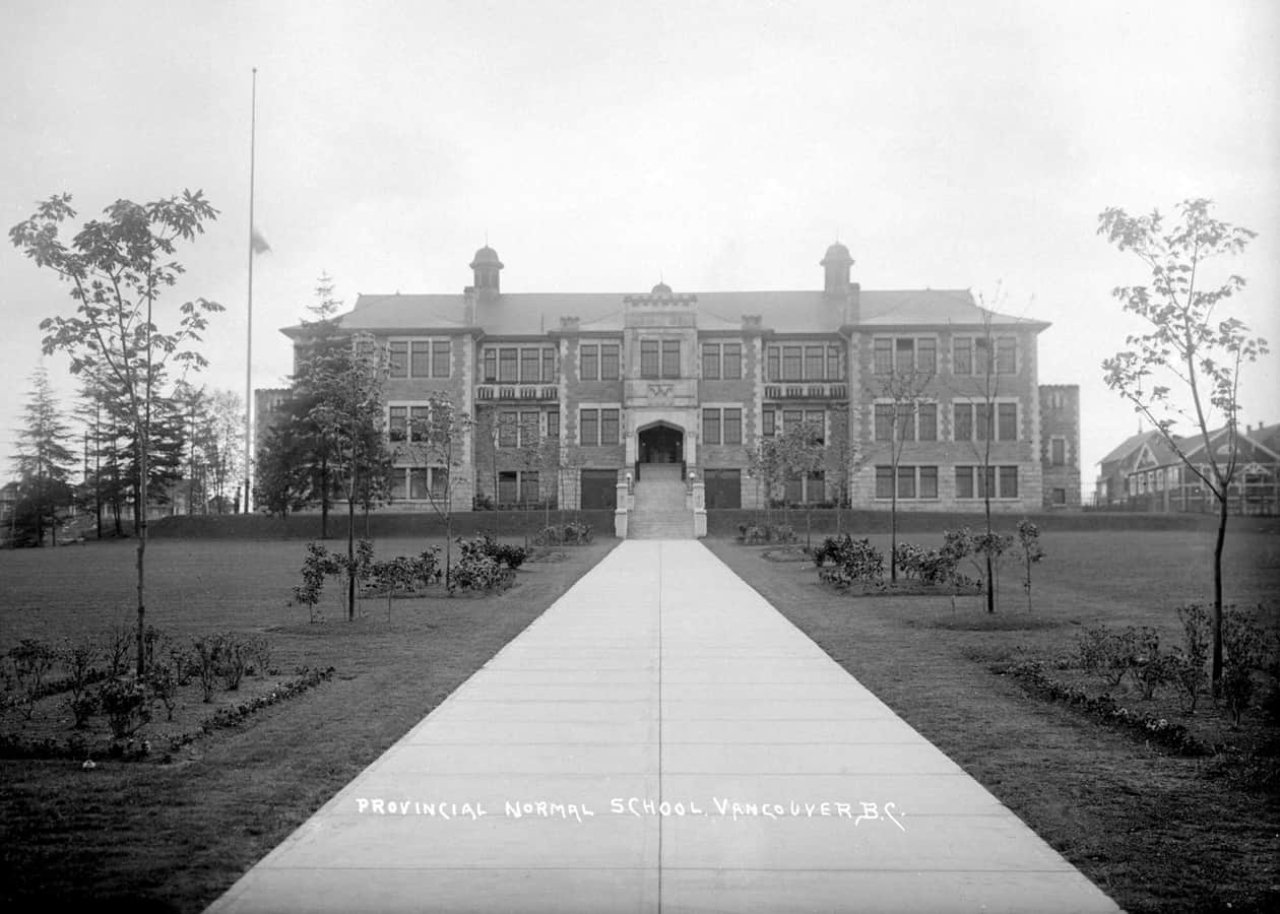 Normal School Vancouver School Board
Contact
Please Share Your Stories!
Send us your stories, comments or corrections about this site.