Overview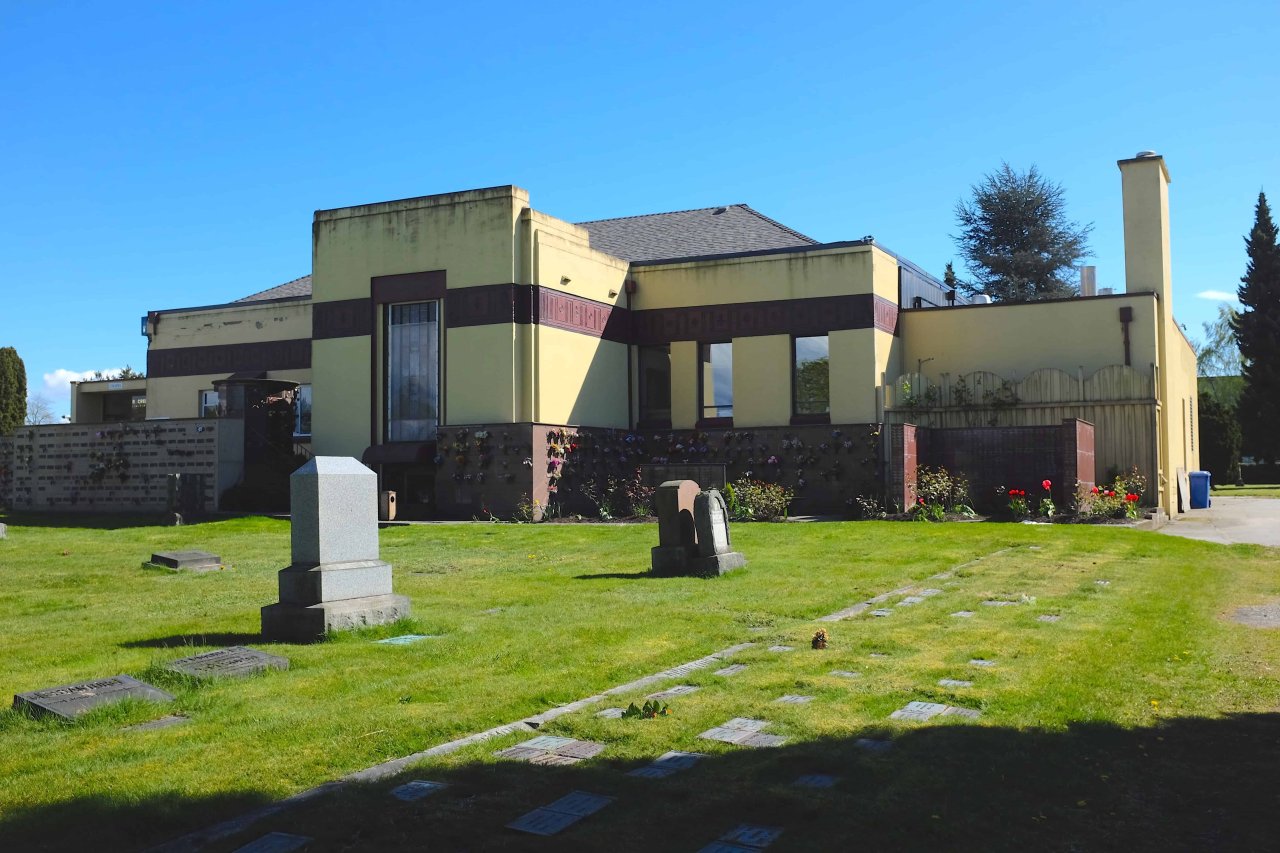 Address
5505 Fraser St, Vancouver BC
Significance
B: Significant
Description
The Vancouver Crematorium (ca. 1912) is located within Mountain View Cemetery and is the oldest crematorium in Western Canada as well as functioning as the only crematorium in Vancouver. It was designated as a heritage building in 1991 due to its unique Art Deco design and social significance to its surrounding community. From 1916 to the mid-1980s, the crematorium was managed by a family business who also managed the Mountain View Cemetery. Today, both are managed by the city and business and administrative aspects handled by Dignity Memorial Service.
Source
City of Vancouver website, Dignity Memorial website, The modernization of Mountain View Cemetery (Shelley Fralic, Vancouver Sun, 2014)
Contact
Please Share Your Stories!
Send us your stories, comments or corrections about this site.