Overview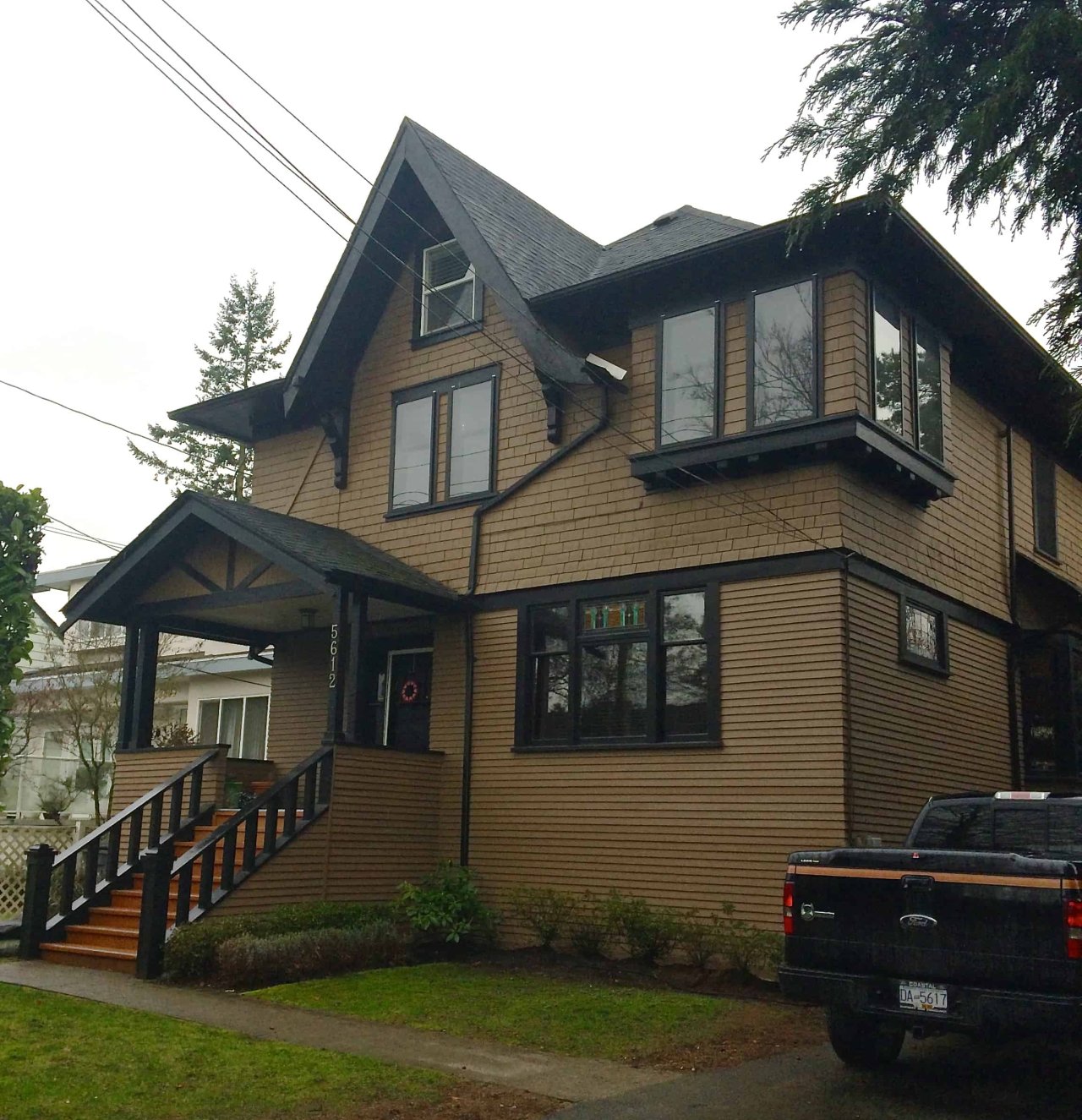 Address
5612 Mackenzie St, Vancouver BC
Neighbourhood
Arbutus Ridge
Significance
B: Significant
Description
5612 MacKenzie St. features a cross-gabled roofline with a steep-pitched central wall dormer that frames the front entrance—a rare architectural feature for Vancouver. There is also a square bay window on the second storey corner and a small covered porch over the front entrance.
Permits obtained in 1912 by owner M. Savage indicate that the house was built by J.W. Parker. Parker built a number of modest houses in Vancouver between 1909 and 1915.
From 1921 to 1923, this was home to William G. Harvey, a real estate agent. Then from 1924 to 1925, C.L. Quig lived here. Following Quig, G. Hoyland of Hoyland Manufacturers Agents resided here for just one year. From 1927 to approximately 1955 this was home to Lancelot W.N. Harvey and his wife Olive, along with their daughter Nancy. Lancelot worked as a clerk at the Bank of Montreal and Nancy was a school teacher.
About the Area
Mackenzie Street was formerly Kerrisdale Avenue prior to 1912. Kerrisdale was named after local resident Helen Mackinnon's family home in Kerrysdale, Scotland.
The upper portion of Arbutus Ridge, where this home stands, was developed alongside neighbouring Shaughnessy and Kerrisdale in 1912, while the lower portion was actually a marsh then known as Asthma Flats that could only be crossed on a plank boardwalk. The marshy area was developed in the 1940s when it was filled with sand from False Creek.
In the early 1900s, Arbutus Ridge was home to Vancouver's wealthy middle class who were mostly of European descent. Today it is becoming an increasingly diverse community with the majority of residents born outside of Canada. The neighbourhood also has a large senior population, much like Kerrisdale.
Source
British Columbia City Directories 1860-1955, VanMap, Heritage Vancouver Building Permits Database, Elizabeth Walker: Street Names of Vancouver
Contact
Please Share Your Stories!
Send us your stories, comments or corrections about this site.