Overview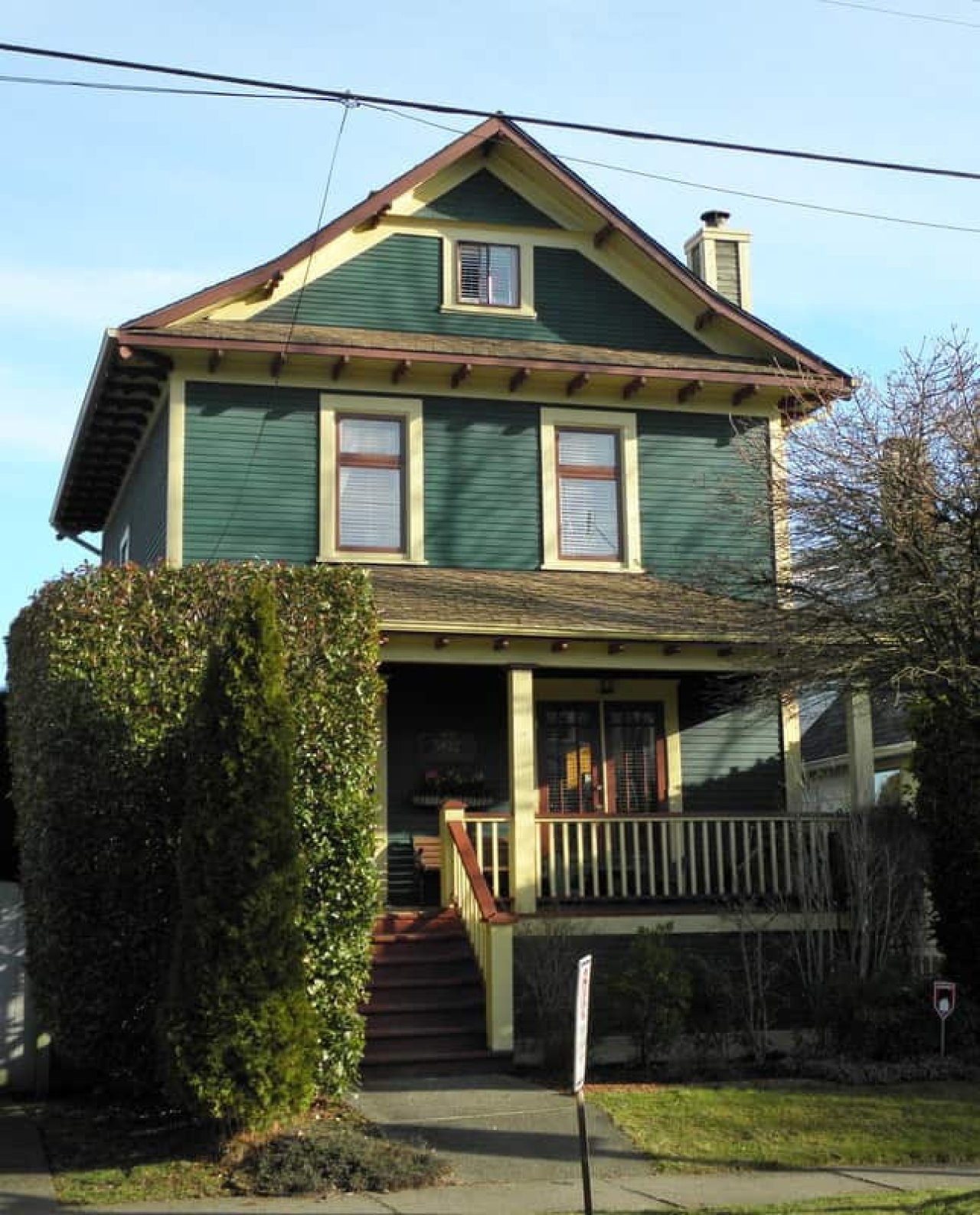 Address
5832 Ontario St, Vancouver BC
Significance
C: Contextual or Character
Description
5832 Ontario St. is a classic example of the Gabled Vernacular home. It features a gabled roof and roof trim, double-hung windows on the upper storey, and a full-width porch. The initial home permit was filed in 1912 by George Sutherland, a contractor who resided at 251 23rd Ave. E.
Ontario Street was named by Dr. I.W. Powell after the Canadian province of Ontario. In 1903, Ontario Street was extended from its previous limit at 16th Avenue South all the way to the Fraser River. With this, Ontario Street became the eastern extent of the Canadian Pacific Railway land in that area, which subsequently led it to become the boundary between Vancouver's east and west sides.
Throughout the years, several improvements and additions were made to the home. Records show that V. C Williams, the initial owner of the property, had permits to have a room moved to the front of the house and a verandah added to the home within the same year. 56-year-old Jennie Franklin, a widow, is shown to have lived at the address in 1921, accompanied by her two children, 21-year-old Grace and 14-year-old William. Grace was employed as a teacher during this time while William was a student. Others who have called this address home include Levi Urselescu, a local building contractor, and his wife Jeanne.
Although now part of the city of Vancouver, the neighbourhood of Sunset was formerly located in the then separate municipality of South Vancouver. It remained a small district for many years and it was not until 1911 that the population began to see a significant increase in numbers. Land that had once been cheap was then being subdivided for profit margins far above the cost only 10 years prior. Growth of the area levelled out after the initial boom leading into the 1920s but soon thereafter, the agricultural land became the site of homes for World War II veterans in the 1940s. In the 1950s, the Sunset area welcomed the additions of Wilson Park and John Oliver Secondary School. In the 21st century, Sunset is a diverse, working-class area, home to many independently-owned shops.
Source
British Columbia City Directories 1860-1955, VanMap, Heritage Vancouver Building Permits Database
Contact
Please Share Your Stories!
Send us your stories, comments or corrections about this site.