Overview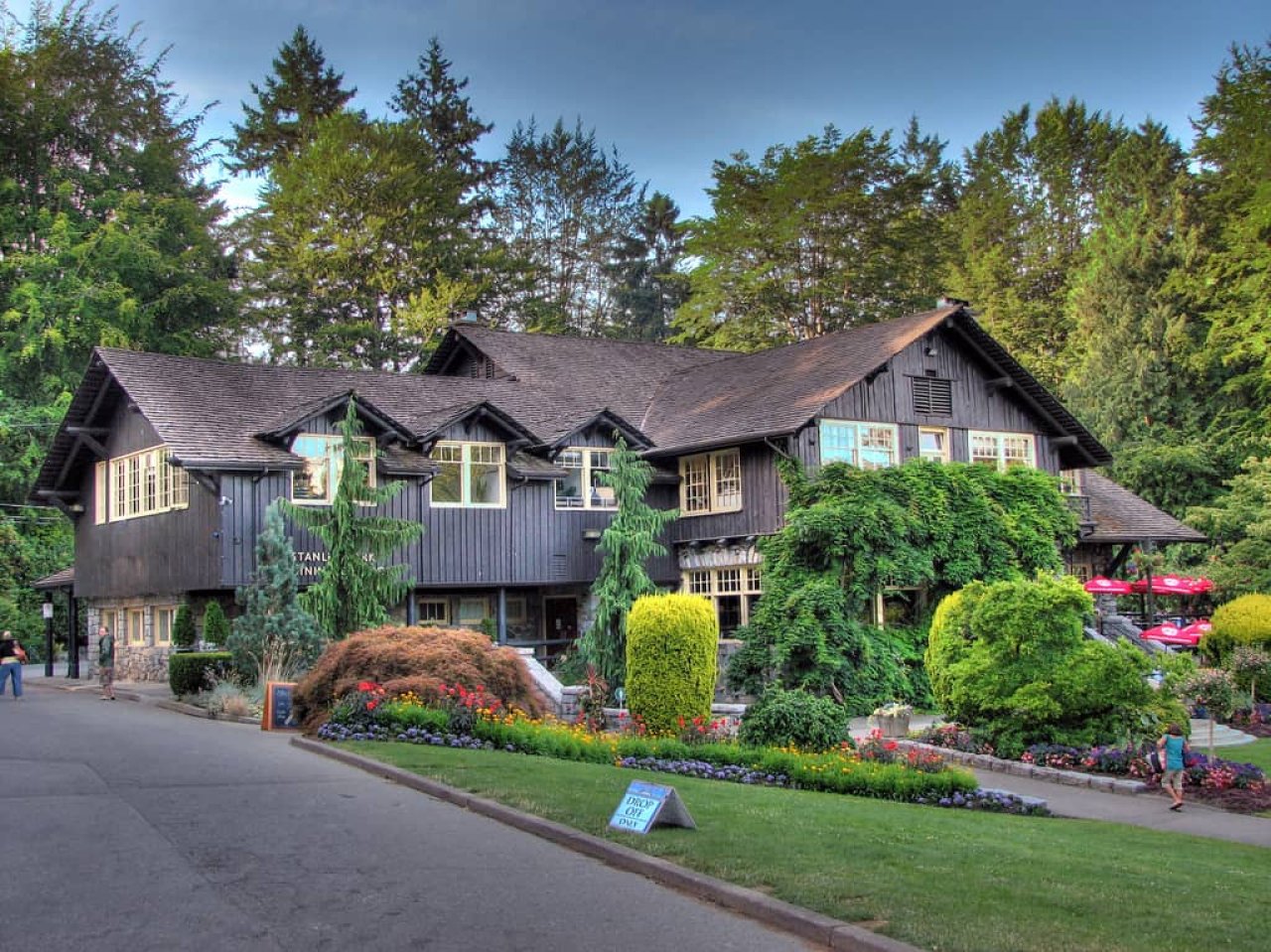 Address
610 Pipeline Rd, Vancouver BC
Neighbourhood
Stanley Park
Significance
A: Primary Significance
Description
The Stanley Park Pavilion was constructed between 1911-1913 and expanded in 1946-50. Designed by Otto W. Moberg with reference to the Swiss Chalet motif, the Pavilion originally served as a refreshment area for park visitors. The Pavilion was part of a larger-scale construction project that included a bandstand south of the Pavilion, now occupied by the Malkin Bowl. The heritage plaque on the Pavilion notes the use of the site for significant occasions, notably the reception led by the Prince of Wales in 1919 to honour fallen soldiers in World War I.
The Pavilion is designated as a Level 1 building in Parks Canada's Commemorative Integrity Statement on Stanley Park, meaning one with significance related to the park's national historic value. The document describes how the construction of The Pavilion conformed to the style and types of materials that were popular for park buildings at that time, noting how the design of the pavilion is a testament to the long-established rustic style repeated in various respects throughout Stanley Park, such as the thatched roof gazebo at Prospect Point and various early bridges and benches.
In the Commemorative Integrity Statement, the historic and architectural value of the Pavilion has been identified in the "basement storey of irregular stone coursing, vertical wood exterior paneling, exposed heavy timber trusswork, broad overhanging balcony, fenestration of multiple light windows, and cedar shingled roofing."
The Pavilion today is owned and operated by The Capilano Group and includes Stanley's Bar and Grill, a ballroom available for rental, as well as housing the offices of the Stanley Park Ecological Society.
Source
The Vancouver Sun, http://stanleyparkvan.com/, Stanley Park National Historic Site of Canada - Commemorative Integrity Statement
More information
Gallery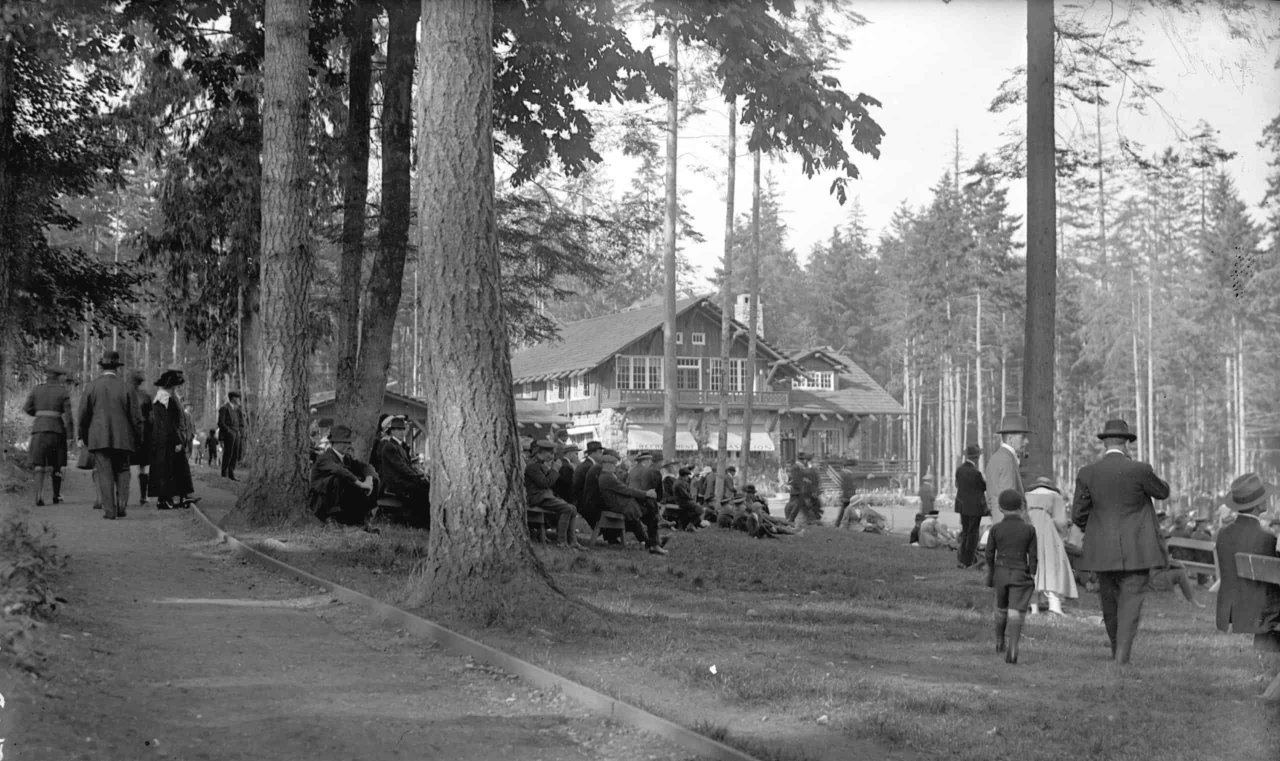 The Stanley Park Pavilion c.1917. City of Vancouver Archives SGN 1591.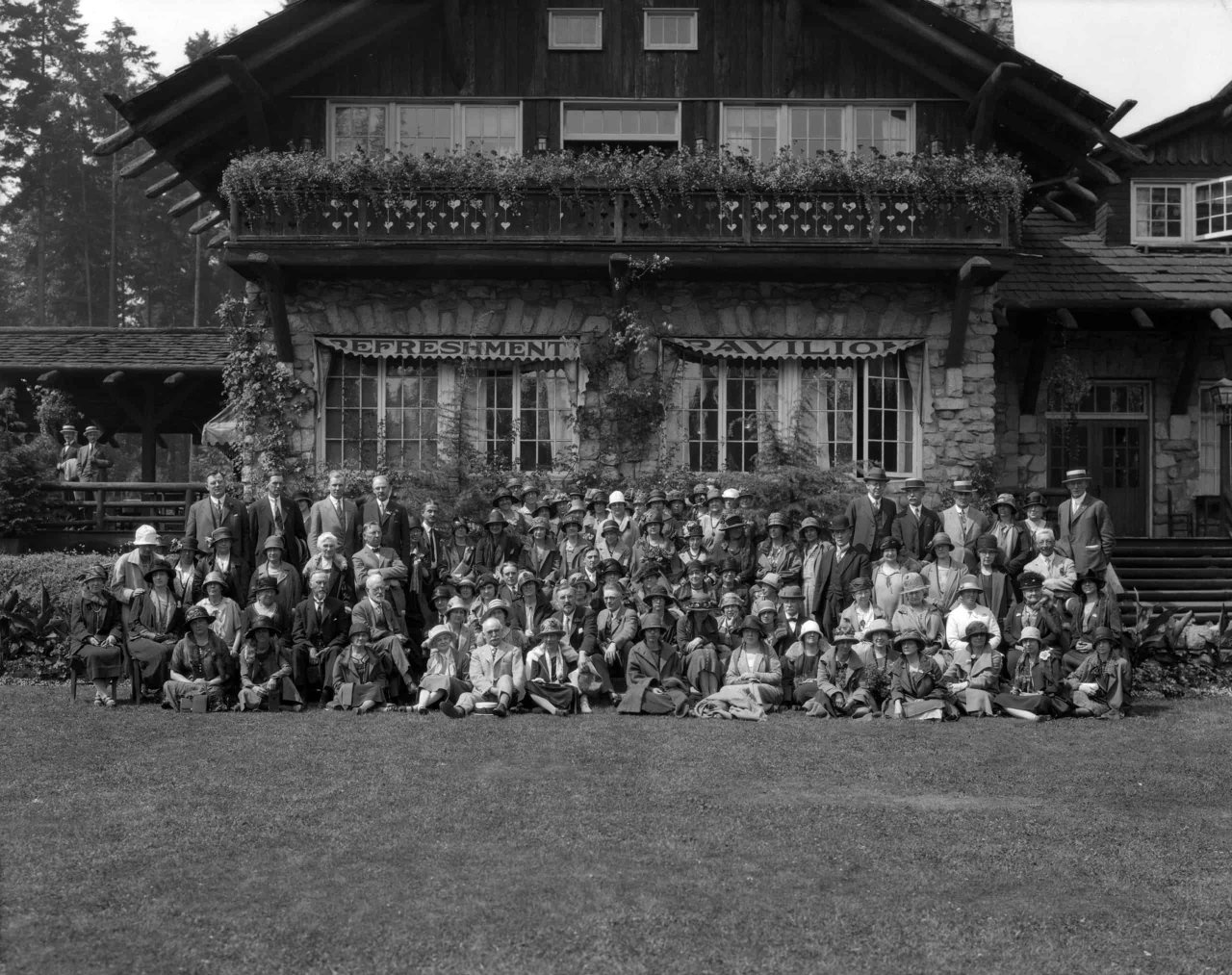 Librarians at Stanley Park, 1925. City of Vancouver Archives 99-3570.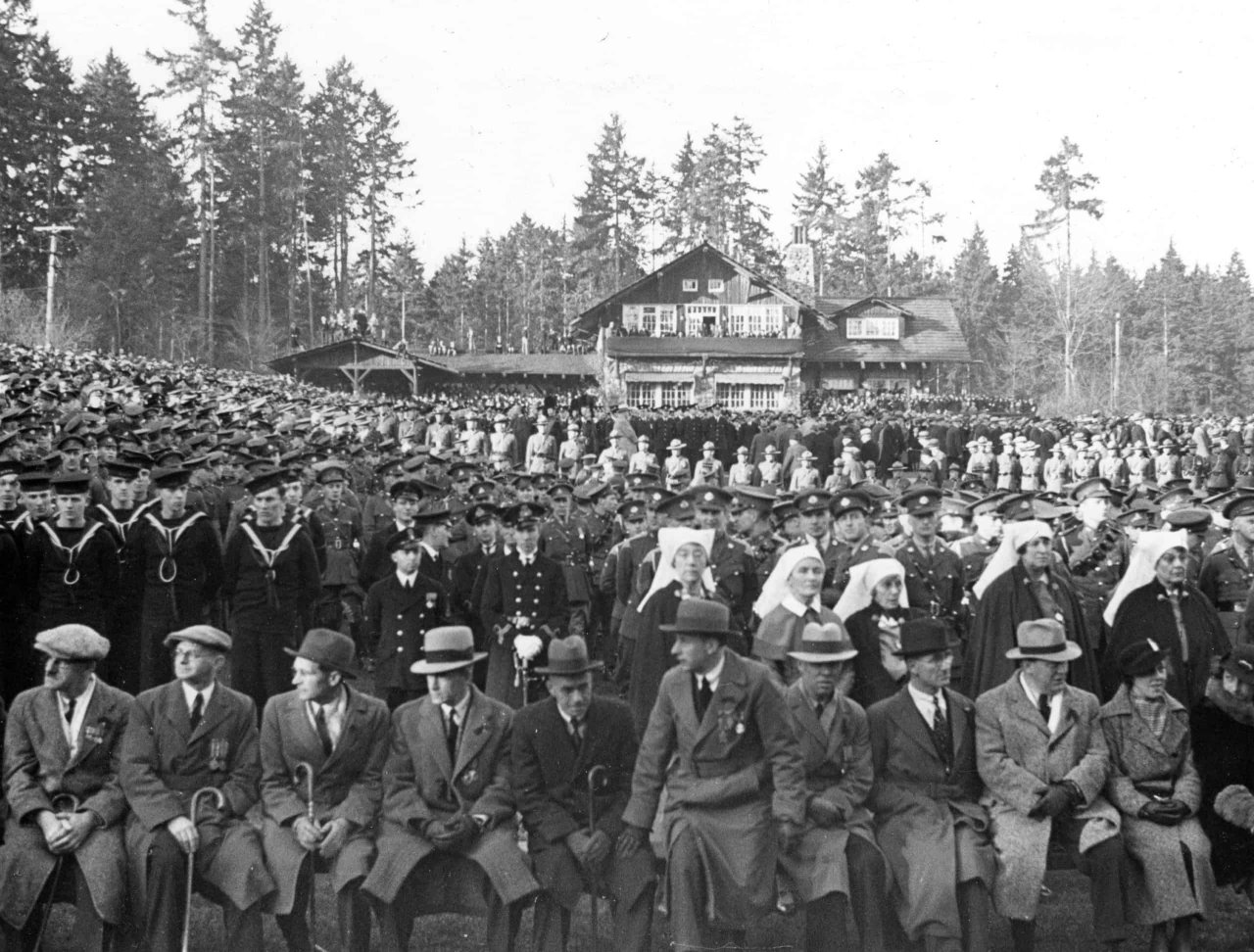 The crowd attending the memorial service for King George V at Malkin Bowl in 1936. Source: City of Vancouver Archives 371-46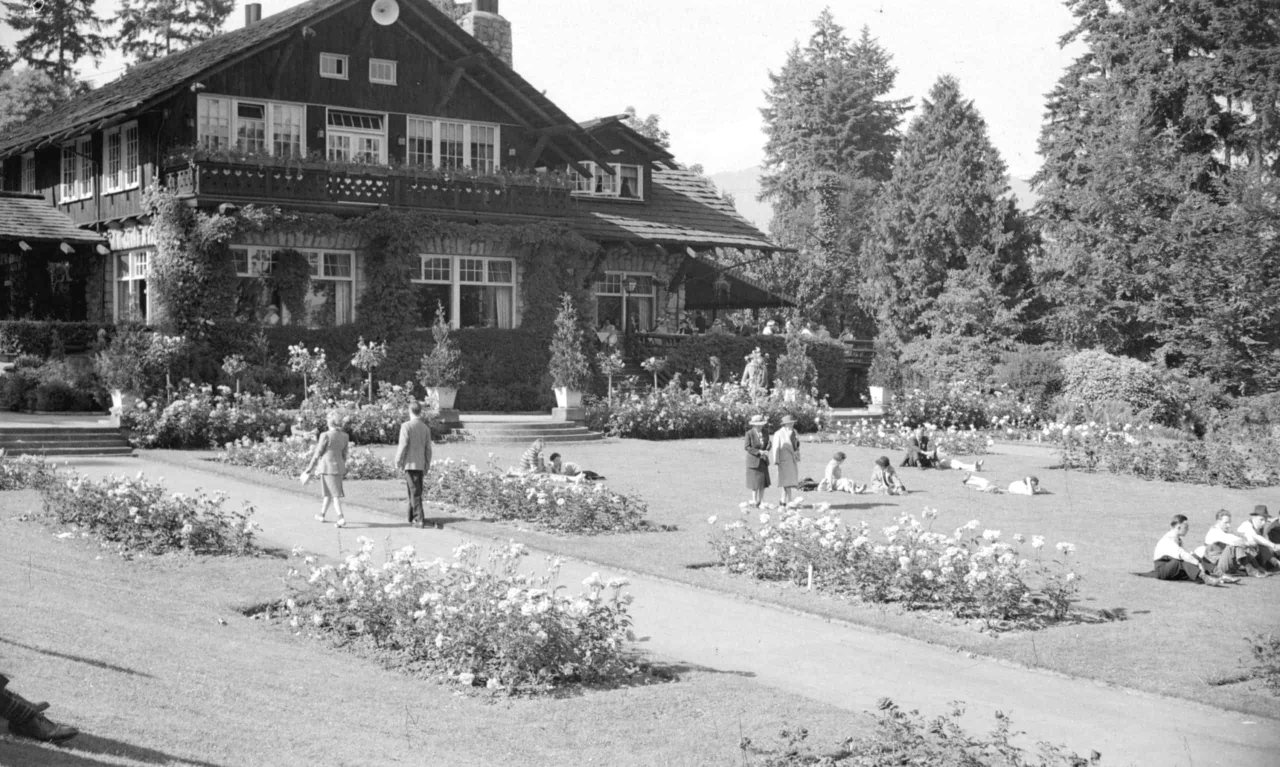 Stanley Park Pavilion in 1942. Source: City of Vancouver Archives 1184 314.
Contact
Please Share Your Stories!
Send us your stories, comments or corrections about this site.