Overview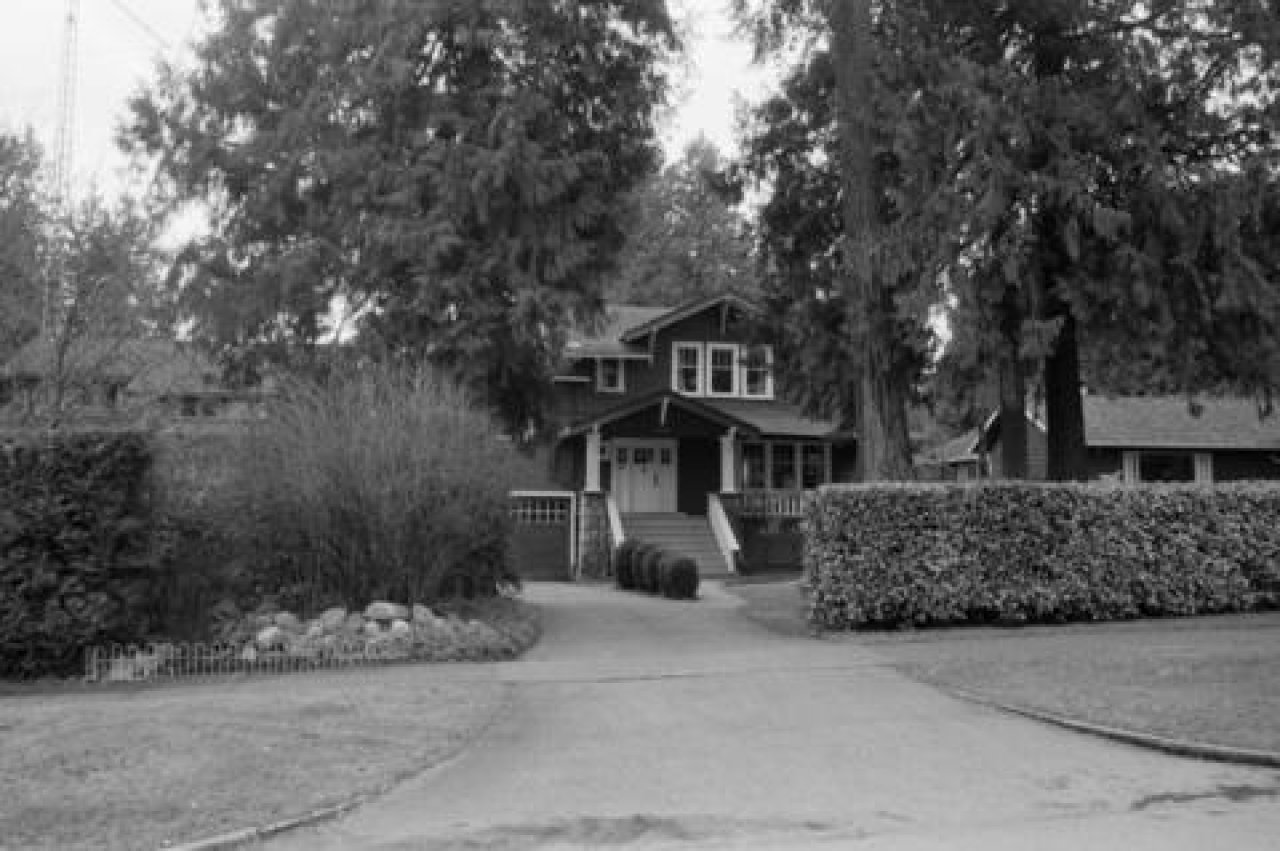 Address
6249 Elm St, Vancouver BC
Significance
B: Significant
Description
This Craftsman bungalow was built in 1924 for Matthew C. Drew, a retiree who designed and built it for $4,000. It features a porch supported by stone piers, wide eaves with brackets and two front gables. Starting in 1926, this was the home of the Lydiatt family. George Lydiatt was retired at the time and lived with his wife Ethel, daughter Barbara, and son Walter, who attended UBC at the time.
Elm Street is nestled in Kerrisdale between the major routes of Macdonald Street, Southwest Marine Drive and West Boulevard. This area has a mix of modest bungalows and large estates that line streets such as Marine Crescent and SW Marine Drive. The Kerrisdale neighbourhood was first settled by the Irish McCleery family, whose homestead and farm were located at what is now McCleery Golf Course. Kerrisdale was a major hub for railway and streetcar routes which prompted more development and establishment of the Kerrisdale Village shopping area. Due to its central location in Vancouver, in 1908, Kerrisdale became the primary hub of the Municipality of Point Grey. The city hall, a jail and police court were all located at what is now Kerrisdale Centennial Park.
Source
Heritage Vancouver Building Permits Database, VPL British Columbia City Directories 1860-1955, VanMap
More information
Gallery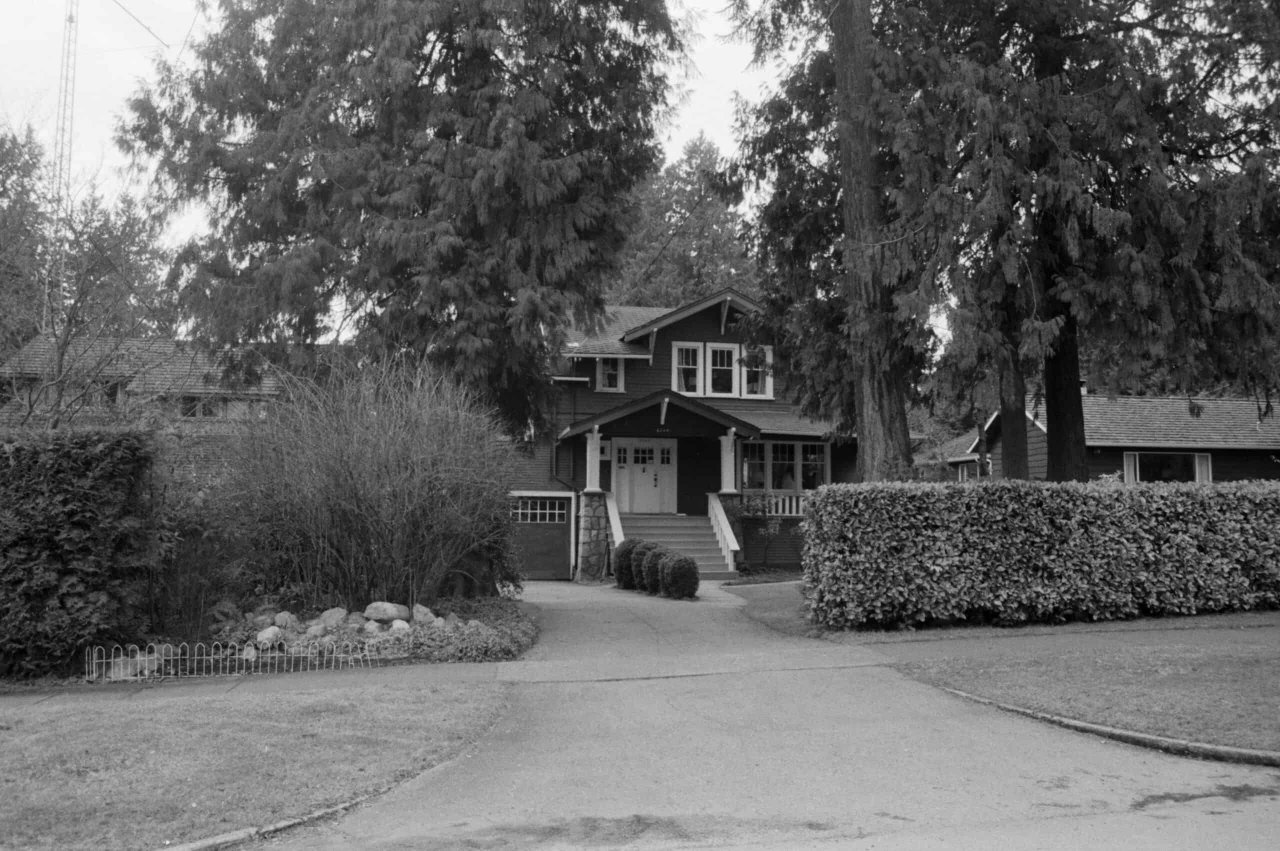 6249 Elm Street in the 1980s. City of Vancouver Archives, CVA 790-2235.
Contact
Please Share Your Stories!
Send us your stories, comments or corrections about this site.