Overview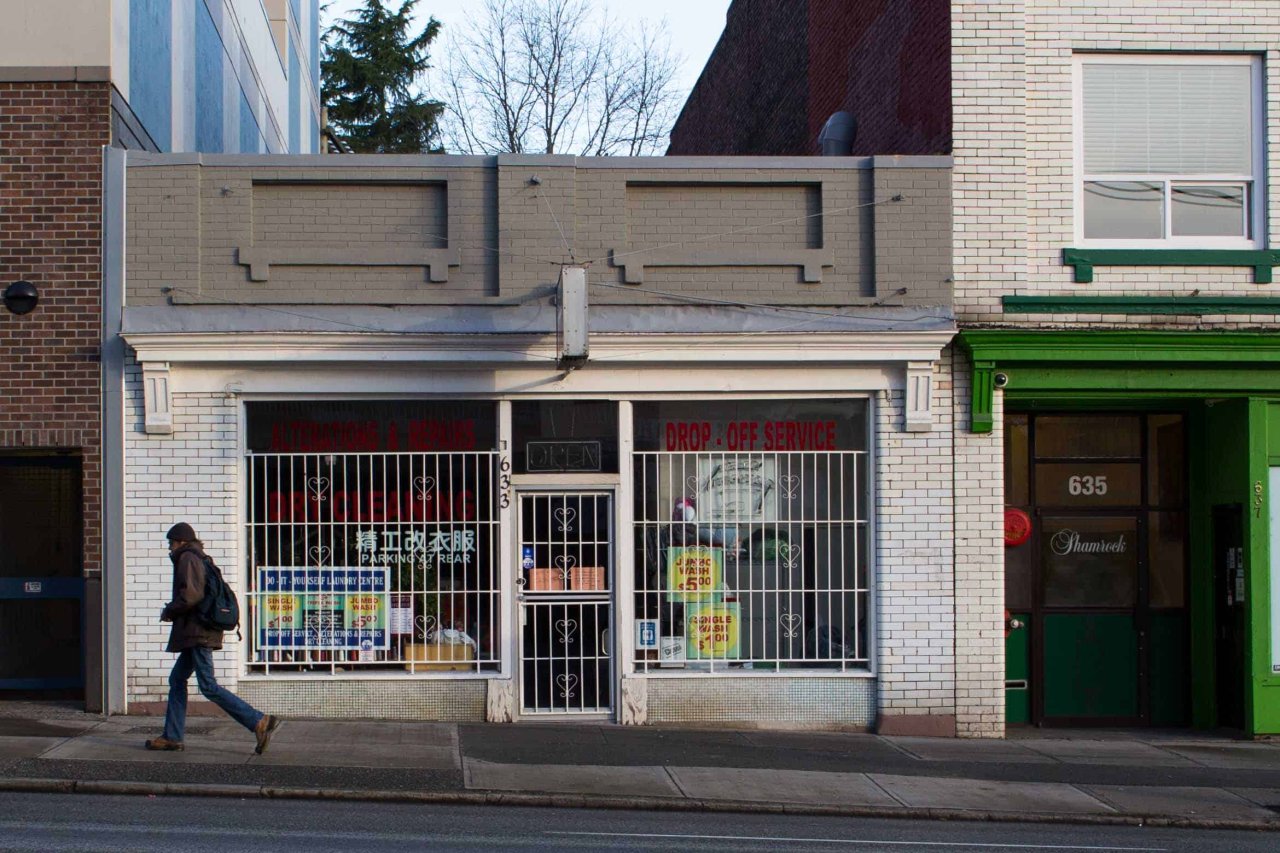 Address
633 E Hastings St, Vancouver BC
Significance
B: Significant
Description
Other names: Home Meats and Groceries, Shamrock Laundry, Longshore Workers' Hall 633 is a one-storey glazed brick commercial structure built in 1930. Since it first opened, it has been in continuous use as for retail purposes. It has operated as a meat and grocery outlet, a refrigerator manufacturer, a meatbrokers and a laundry. On June 8, 1935, striking longshoremen began a march to Ballantyne Pier from this hall. Over 1,000 demonstrators gathered and proceeded to Alexander Street (at the edge of the docks). At the first set of railway tracks at the bottom of Heatley Avenue 125 police and RCMP met them with arms and the day of violence was called "Bloody Sunday" with 128 people injured.
Source
Van Map, Working Class and Labour History Walking Tour
Contact
Please Share Your Stories!
Send us your stories, comments or corrections about this site.