Overview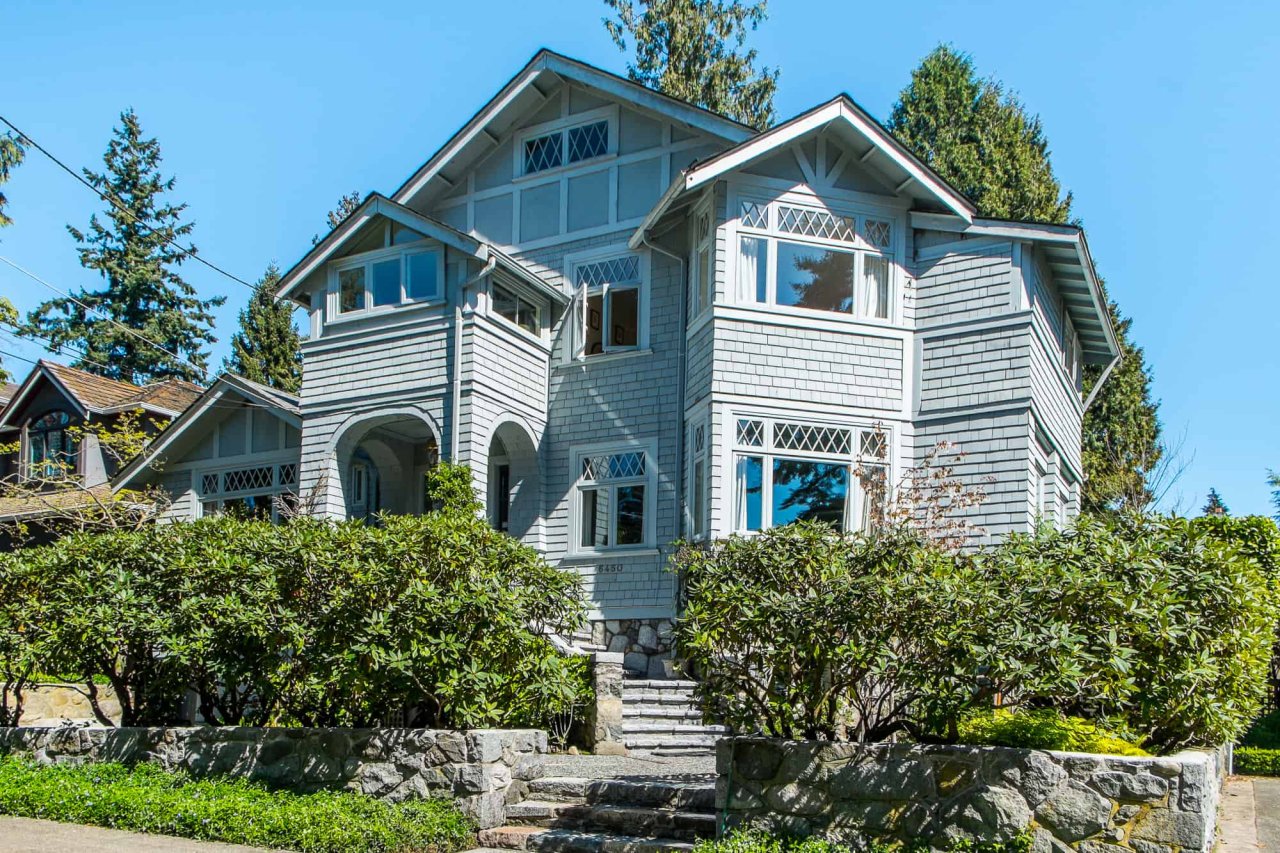 Address
6450 Elm St, Vancouver BC
Significance
B: Significant
Description
6450 Elm St. first appears in City Directories in 1918, but it was likely built circa 1912 as it appears on the Goad's 1912 Fire Insurance Map. This two-and-a-half-storey Craftsman-style home stands prominently on this block and is very unique in the angled nature of one of its gables compared to the generally square frame of most Craftsman homes. It retains a shingled exterior, rounded porch entranceway and diamond pane windows.
It appears to have been initially listed as 6438 Elm St., when residents included George Meadows and Bruce Harvey who lived here until the early 1920s. At the time, Meadows was a steward on S.S. Malaspina and Harvey was the principal of Marpole School which is now known as David Lloyd George Elementary School.
The most notable resident of 6450 Elm St. was likely Colonel William Wasbrough Foster who resided here for a few years in the mid-1920s. Foster was assistant general manager at Evans, Coleman and Evans at the time. Foster's many other pursuits and occupations included being an avid mountaineer who was in the first group to ascend Mount Robson, a war veteran, chief constable of the Vancouver Police, a businessman and a politician with the Conservative Party. Two mountains have been named in his honour, Mount Colonel Foster on Vancouver Island and Foster Peak in the Rockies.
From 1926 through to the mid-1940s, this was the home of the Lecky family: Robert Lecky, who worked in the construction industry for various construction associations, along with his wife Catherine and their children Barbara and John.
Elm Street is nestled in Kerrisdale between the major routes of Macdonald Street, Southwest Marine Drive and West Boulevard. This area has a mix of modest bungalows and large estates that line streets such as Marine Crescent and SW Marine Drive. The Kerrisdale neighbourhood was first settled by the Irish McCleery family, whose homestead and farm were located at what is now McCleery Golf Course. Kerrisdale was a major hub for railway and streetcar routes which prompted more development and establishment of the Kerrisdale Village shopping area. Due to its central location in Vancouver, in 1908 Kerrisdale became the primary hub of the Municipality of Point Grey. The city hall, a jail and police court were all located at what is now Kerrisdale Centennial Park.
Source
Heritage Vancouver Building Permits Database, VPL British Columbia City Directories 1860-1955, VanMap, Vancouver Archives, West End Vancouver Blog, City of Vancouver
Gallery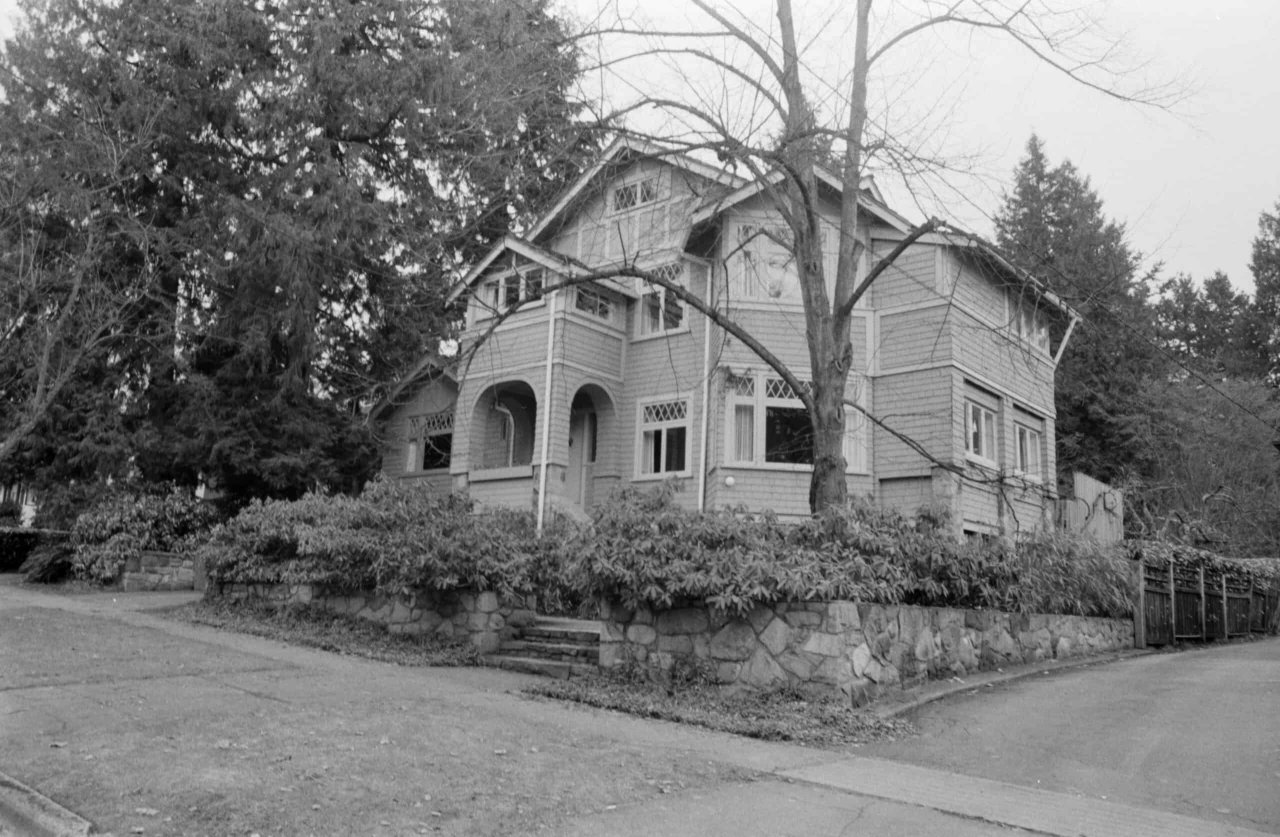 6450 Elm Street in the 1980s. City of Vancouver Archives, CVA 790-2234.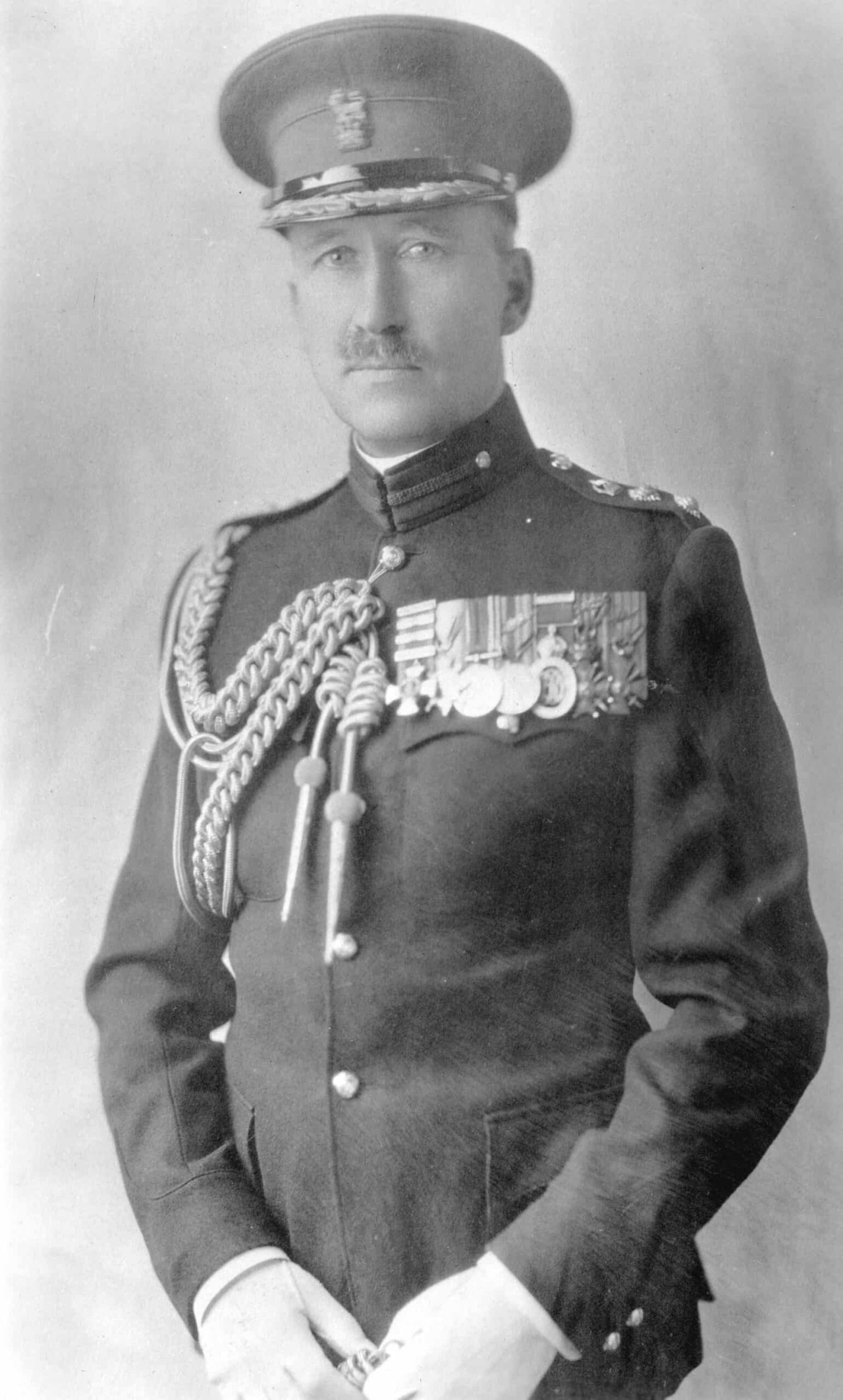 Colonel W.W. Foster, resident of 6450 Elm Street, circa 1935. City of Vancouver Archives, Port P246.
Contact
Please Share Your Stories!
Send us your stories, comments or corrections about this site.