Overview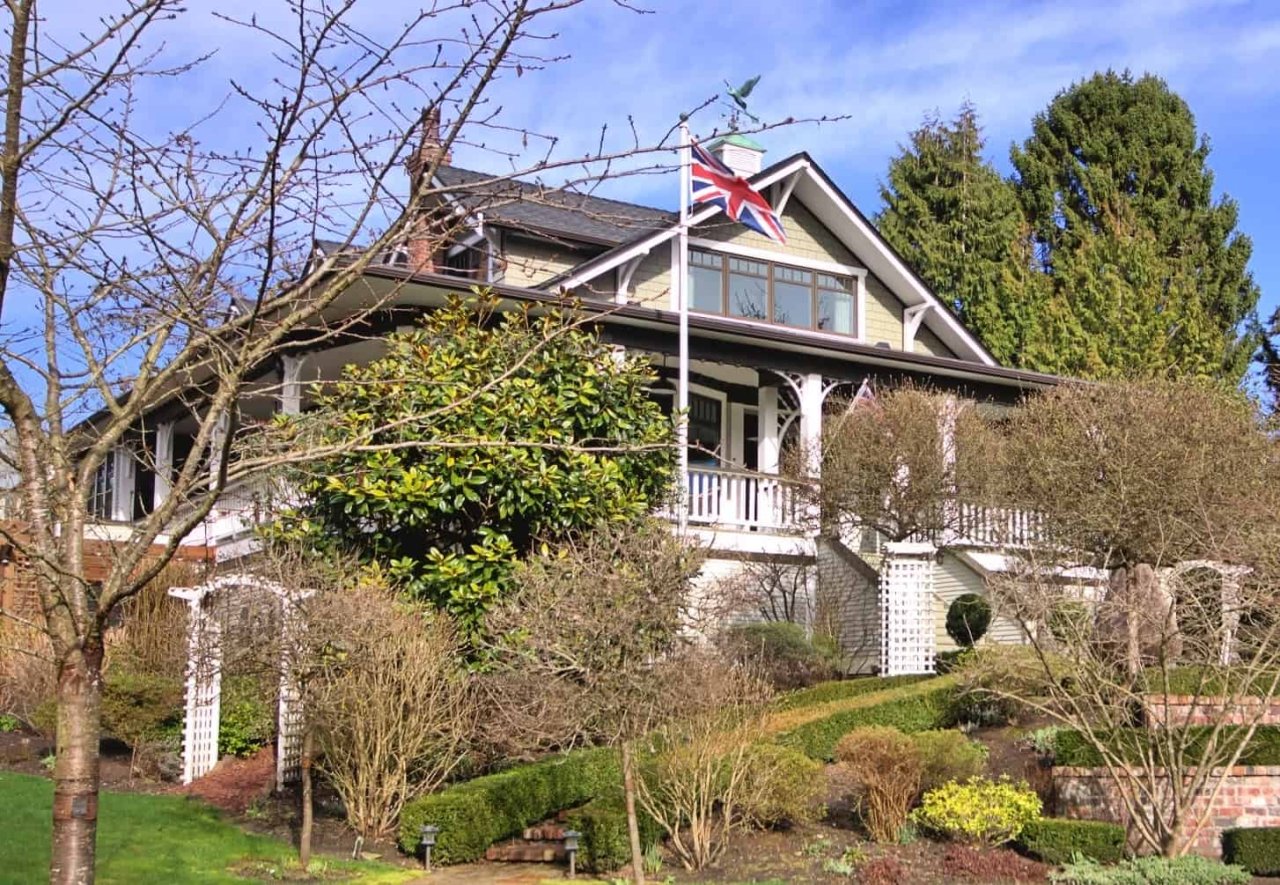 Address
6476 Blenheim St, Vancouver BC
Significance
B: Significant
Description
This elegant circa 1911 Craftsman house features a wraparound veranda, porch posts with decorative brackets and double gables. Situated on a prominent half-acre in Vancouver's Southlands neighbourhood it stands out among small farmhouses and recently built homes.
As evident on the Goads 1912 Fire Insurance Map, this was one of the only structures standing at that time in the area. It was located on Magee Road (now West 49th Avenue) just east of Henry Mole's homestead and west of the McCleery farm. In those days, the land would have been vast and open, and mostly made up of farmland. These large homesteads are one of the reasons why this area is now popular with golfers; the Henry Mole property became Point Grey Golf and Country Club and the McCleery farmstead is now the McCleery Golf Course.
The 1917 Henderson's Greater Vancouver City Directory shows that Simon F. Pyke, a cannery manager, lived here with Evan A. Pyke, a wireless operator. In 1931, Simon and Evan are listed as living at 1368 West 45th Ave. Simon continued to be listed as an owner of 6476 Blenheim St. from 1931-1940 but was also listed as residing at the house on West 45th Avenue. In the 1940s, Jason Dunsterville and his wife, Rachel moved in. Dunsterville was listed as a retired accountant at the time.
Southlands was the traditional territory of the Musqueam First Nation and was later settled by Irish immigrants in the mid-1800s, before Vancouver was a city. It is now home to a variety of equestrian facilities, including Southlands Riding Club. Many homes are on acreages and have private stables.
Source
Heritage Vancouver Building Permits Database, VPL British Columbia City Directories 1860-1955, VanMap
More information
Contact
Please Share Your Stories!
Send us your stories, comments or corrections about this site.