Overview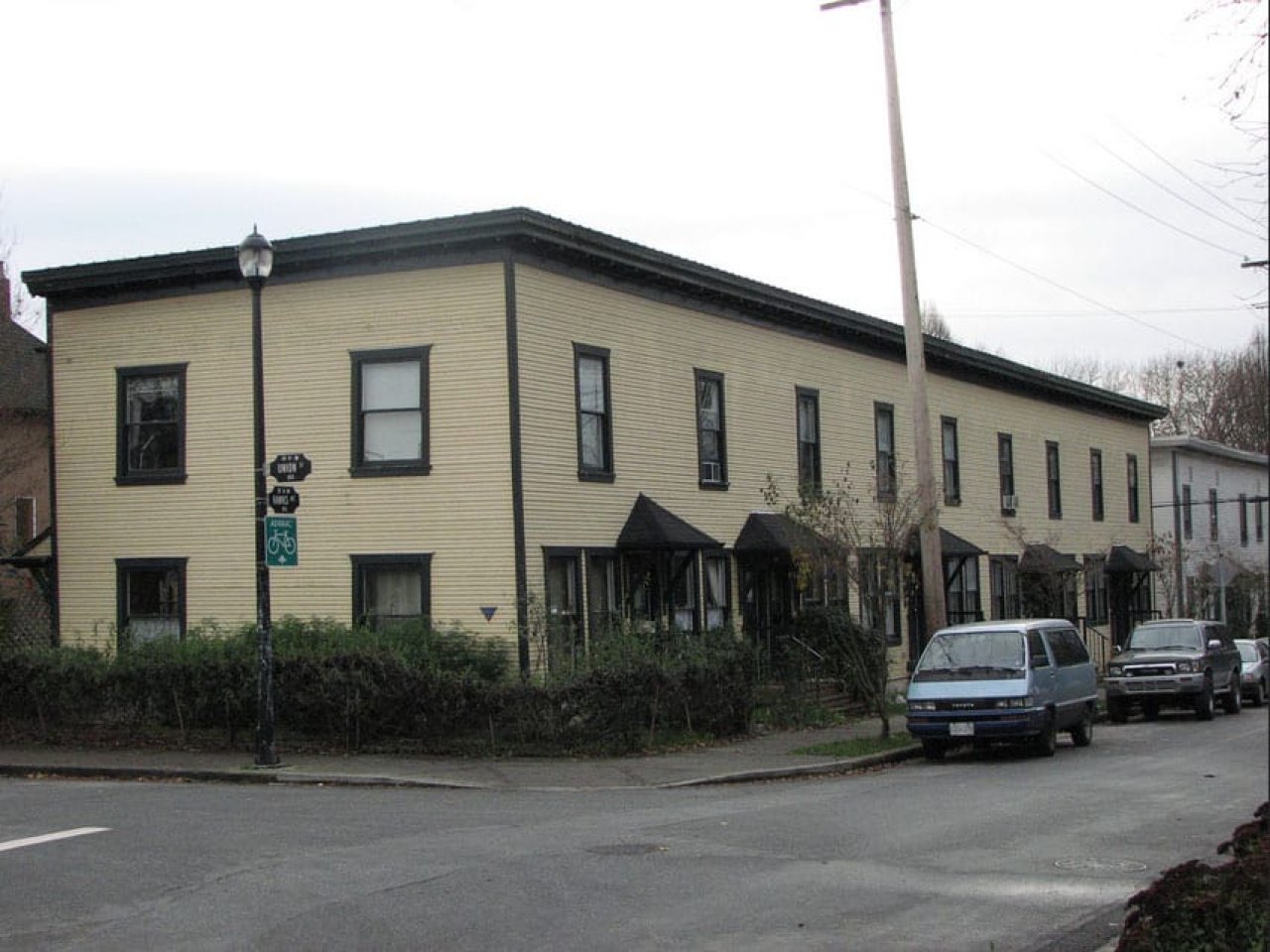 Address
800-816 Hawks St, Vancouver BC
Significance
B: Significant
Description
The nine unit row house building was constructed circa 1905. It is part of a small surviving number of similar rowhouse buildings constructed in the Strathcona neighbourhood at the turn-of-the-century to provide rental income for area land owners. Occupied by working class families, this housing type was relatively rare in Vancouver but would have been familiar to new immigrants from eastern Canada and Europe.
Architecturally, the row house conforms to the domestic vernacular style of Edwardian buildings in Vancouver and has extensive use of British Columbia milled lumber for the clap-board siding, double-hung windows, entry porch brackets and the decorative details of the cornice.
More information
Gallery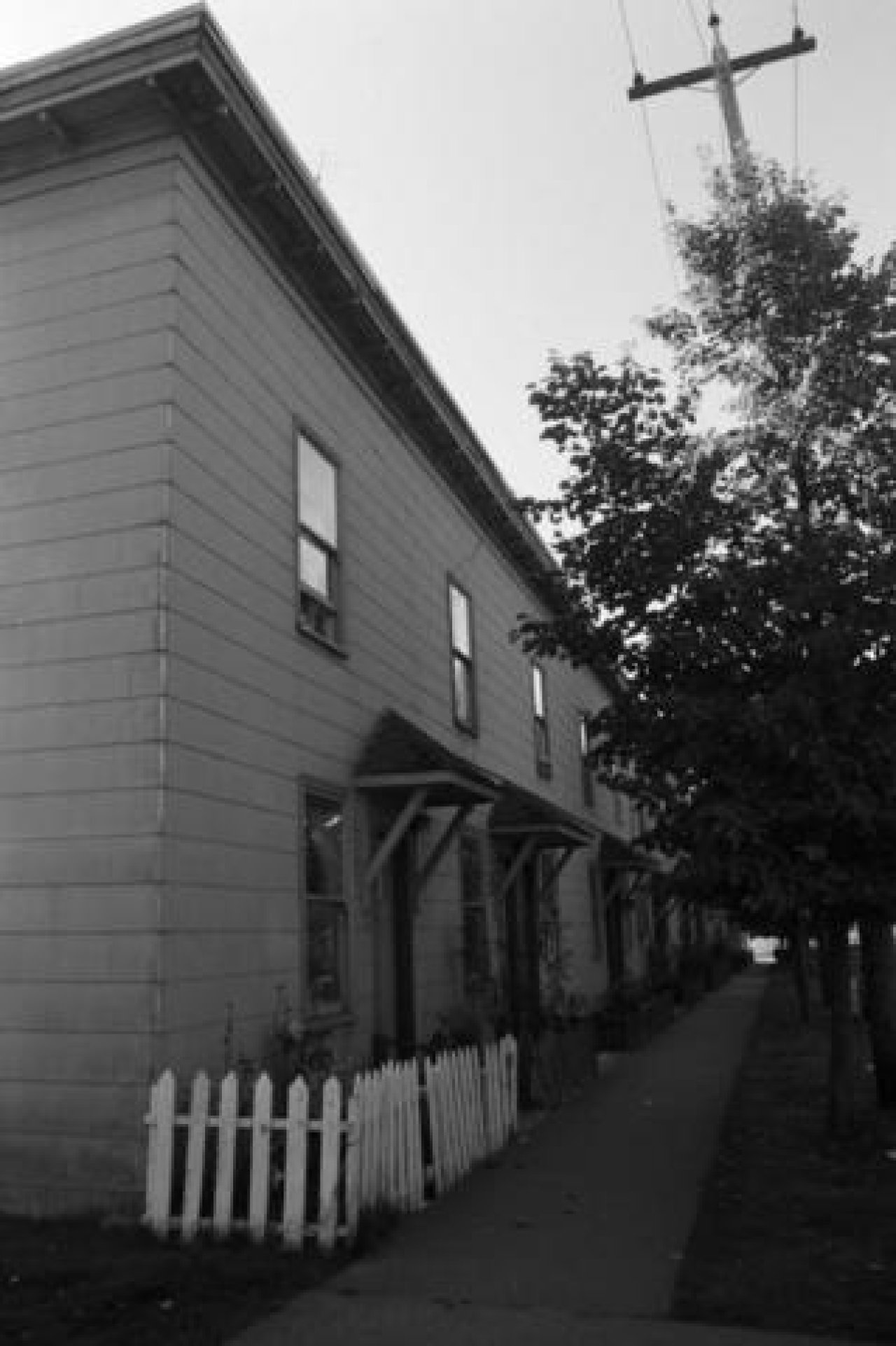 800-812 Hawks Avenue c. 1985 Source: City of Vancouver Archives Item : CVA 790-0681 - 800-812 Hawks Avenue
Contact
Please Share Your Stories!
Send us your stories, comments or corrections about this site.