Overview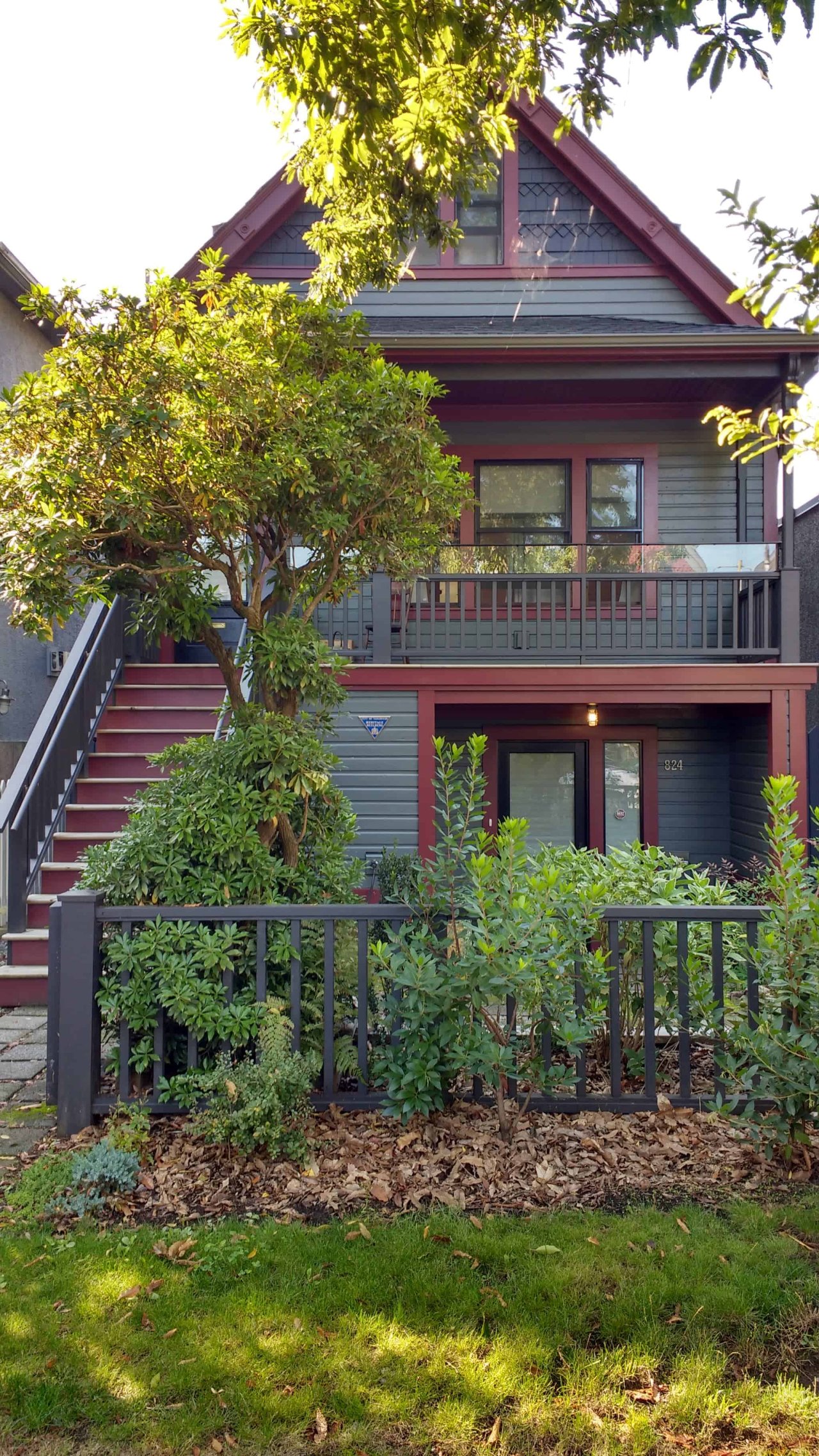 Address
826 E Georgia St, Vancouver BC
Significance
C: Contextual or Character
Description
Built in 1892, the Thomas and Jessie Crawford House is one of the earliest houses in the east end of Strathcona, which, at that time was along the eastern fringe of the city. It is associated with Thomas Crawford, builder and first resident, who had arrived in Vancouver prior to 1886 and was among the first to serve with the Vancouver Police when it was established that year. Crawford was sworn in as a constable in 1889 and served another ten years before becoming the night jailer, which he remained until his death in 1907.
From 1944 to 1949, 826 E Georgia was the home of Leona Risby and her family. Risby ran restaurants at different locations from the 1940s into the 1960s: the Country Club Cafe on Hastings St. and later 247 E Georgia St, and finally the Country Club Inn at 475 Powell St, opened in 1951.  Her four children, Leonard, Thelma, Chic and Sy went on to be notable performing artists. Interviewed in the 1970s for a project that became the volume Opening Doors: Vancouver's East End, Risby recollected her early impressions of the city after moving from Edmonton in 1933 and how she took the run-down building at 475 Powell St. and transformed it into a popular business. "We had most of all the taxi drivers, people from the sugar refinery, the longshoremen by the carloads," she recalled.
The house was added to the Vancouver Heritage Register in 2014. It sits across from the Hendrix House, former home of Nora Hendrix, another notable Strathcona resident who was the grandmother of Jimi Hendrix. For more information about Nora, see the entry on 827 E Georgia.
In 2017 the Thomas and Jessie Crawford House was awarded a City of Vancouver Heritage Award of Recognition, recognizing the restoration and rehabilitation of the house.
Further Exploration
Black Strathcona, http://blackstrathcona.com/
My Mother, Vancouver Stories, https://vancouverstories125.blogspot.com/2011/10/my-mother.html
Administrative Report – 826 East Georgia Street, City of Vancouver, https://council.vancouver.ca/20141014/documents/phea1-826EastGeorgiaStreet.pdf
Contact
Please Share Your Stories!
Send us your stories, comments or corrections about this site.