Overview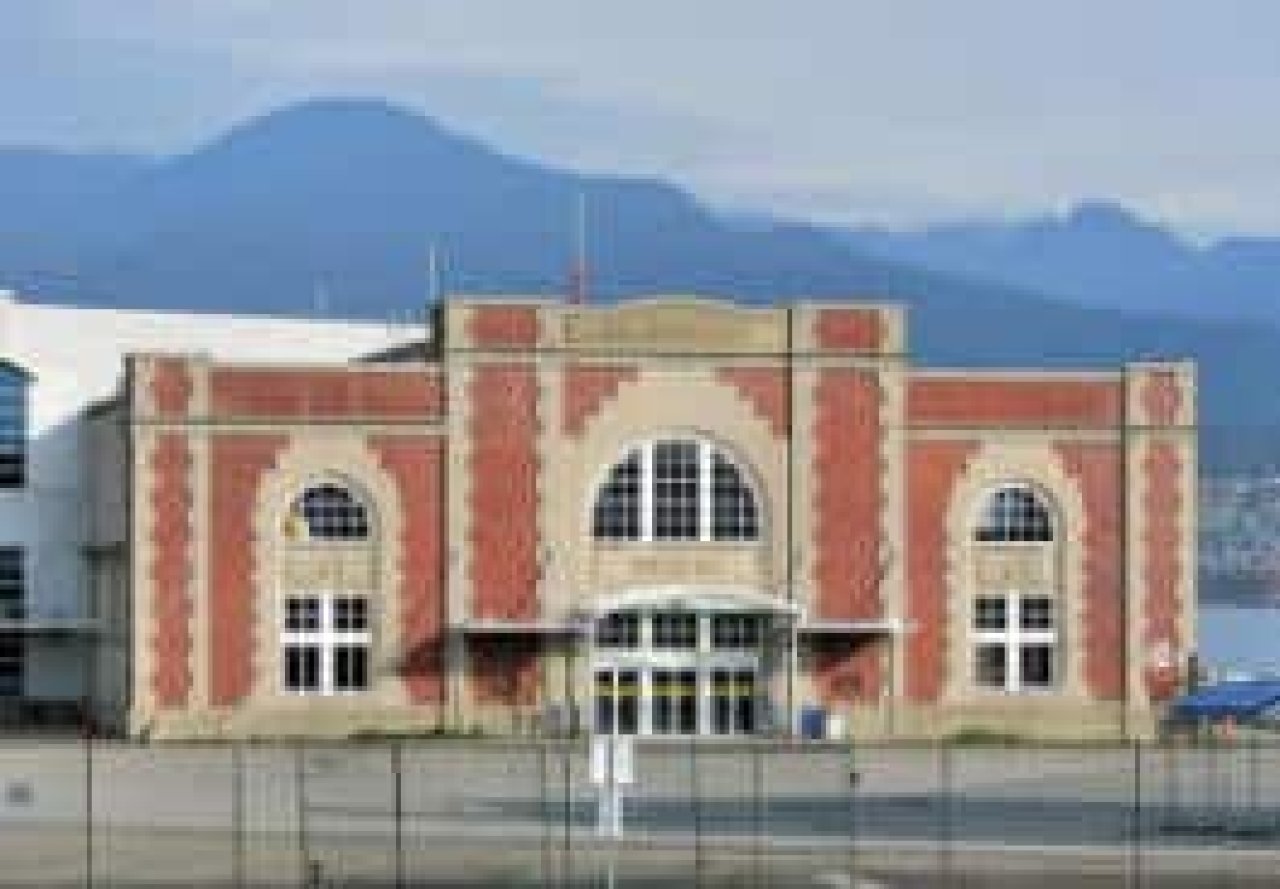 Significance
A: Primary Significance
Description
The Ballantyne pier terminal was constructed in 1923 to help with dock shortages. It was built in the Beaux-Arts style and began as a storage shed as part of a quartet of identical buildings. At the time, the architecture of transportation edifices, such as train stations and other terminals, usually employed this Parisian style in the early 20th century.
The use of concrete quoins and arches, emulating a detailed stonework, characterize the industrial classicism of this building. During the Great Depression, the pier became a relief worksite where labour tensions ultimately mounted into the 1935 Battle of Ballantyne Pier, in which port workers and police forces clashed violently.
The addition in 1996 of a new contemporary cruise terminal to one of the original sheds, designed by Musson Cattel Mackey Partnership, insured the partial reuse of its original brick walls as the other sheds were demolished to make way for new bulk cargo warehouses.
Source
Exploring Vancouver: The Architectural Guide (Kalman and Ward, 1993 and 2012), Ballantyne Pier Redevelopment (Kiewit Corporation website)
Contact
Please Share Your Stories!
Send us your stories, comments or corrections about this site.